Kickstarter has become a source for the maker community and creative companies to get their interesting and cool ideas to market before they have become commercially available, or to fund an item to get it out the door quicker.
Many of these projects would never get off the ground without the help of crowdfunding, or never get as much mass appeal as they would if developed organically. As technology has evolved, Kickstarter projects have followed technology trends in terms of how ideas are meshing with the latest electronics.
Here's a sample of some of the interesting finds on Kickstarter that are currently looking for funding.
AirSelfie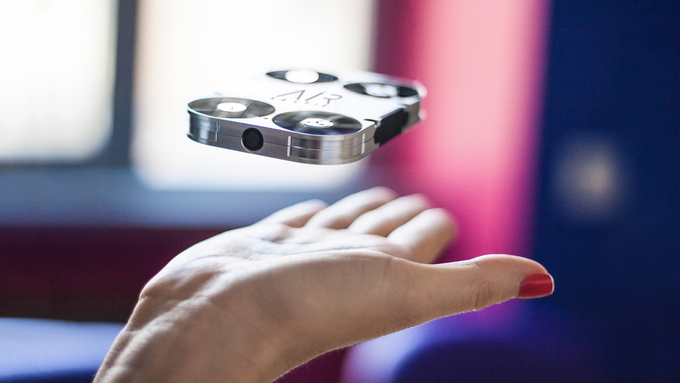 The AirSelfie combines a love of selfie photos with drone flying. Source: AirSelfie Holdings Ltd.Love taking photos of yourself? Wish you could do it from the air? The AirSelfie allows you to do both. The gadget is a portable flying camera that hovers around you, takes photos, and is controlled through a smartphone. The drone, which can be used indoors or outdoors, includes a five-megapixel camera, multiple microelectromechanical systems (MEMS) for stability, built-in Wi-Fi and built-in 4GB micro SD card, all housed in an aluminum casing with anodize process.
There are three modes in the device: the first allows selfies to be taken with two directional buttons to make it move far away; the second is a self-controlling mode with a virtual joystick used in the application; and the third is a flying mode where you hold the device horizontally and it will hover once you have the right position for a shot.
Learn more about the AirSelfie by visiting: https://www.kickstarter.com/projects/1733117980/airselfie
Pomo Waffle
The Apple Watch may be cool and can do many things, but because of its price point and fragile build, you may not want to buy one for your kids. That's where the Pomo Waffle comes in. This Kickstarter project is for a smartwatch for kids that helps with gaining independence, understanding responsibility and easing parents' fear.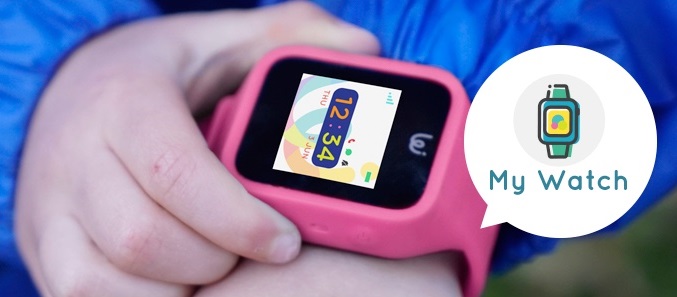 This smartwatch for kids provides parents with GPS tracking of their children and allows kids to plot where they need to go. Source: Pomo House The Pomo Waffle includes a GPS so that it helps children find a location, such as their home, when they are out and about. It also helps parents track their children, and has the ability to send a distress signal if needed. The Pomo Waffle can be used as an alarm clock to teach kids the proper time to wake up. It can also be used to schedule reminders for kids, such as when they have practice or when it is time to do homework.
Learn more about the Pomo Waffle by visiting: https://www.kickstarter.com/projects/pomohouse/pomo-waffle-smartwatch-for-kids-independence-and-c
Dorkpod
Need a quick way to get about town and do it with flair? The Dorkpod is an urban personal electric vehicle that allows tinkerers and makers to create their own crazy-looking transportation device and customize it with whatever they want in terms of colors and accessories.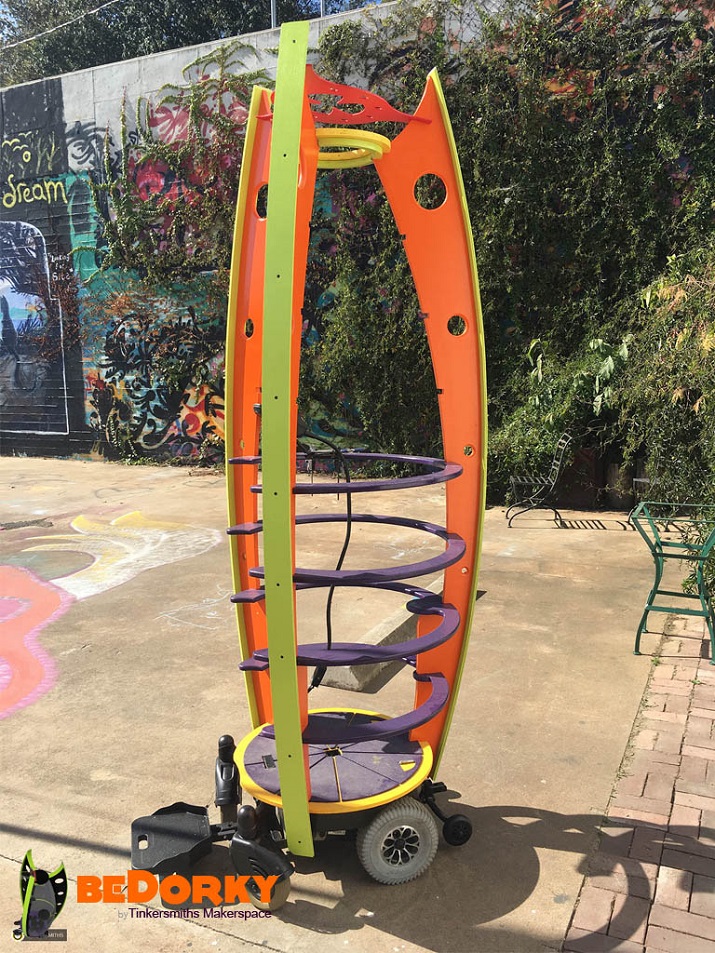 When put together, the Dorkpod can make urban traveling more interesting while reducing the carbon footprint. Source: TinkersmithsDorkpod is made of lightweight plywood mounted to an electric wheelchair base that provides a low-carbon footprint way to travel short distances. The kits can be put together in the span of a weekend, and the company is also looking into selling completely assembled Dorkpods for those that don't want to go through the hassle of putting it together themselves.
Visit the Dorkpod Kickstarter here: https://www.kickstarter.com/projects/tinkersmiths/dorkpod-diy-open-source-vertical-electric-transpor
Hudify
Heads-up displays in vehicles are good for finding directions, learning about upcoming traffic problems or congestion, and providing information about speed limits and other road hazards. The trouble is that most third-party displays can cost hundreds of dollars.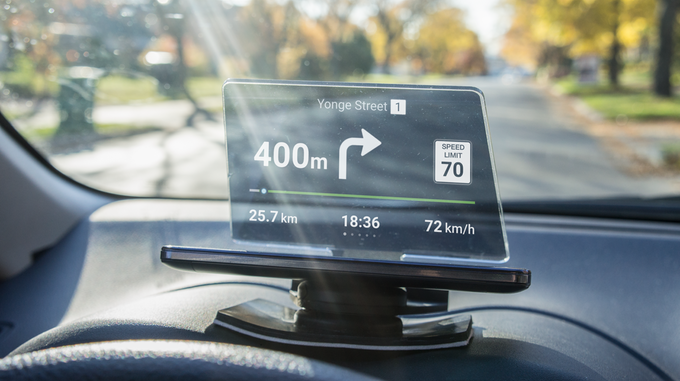 Hudify is a portable heads-up display that works with a smartphone to provide navigation and automotive telematics. Source: Hudify Inc. Hudify is a portable heads-up display that provides car information, turn-by-turn directions, and cross-platform functionality, so it works with other GPS systems. It is not integrated into the vehicle, so it can be used across multiple cars. It also costs under $50.
The display works by downloading an application to your smartphone and then placing the smartphone on the Hudify device, which projects information in front of the driver. It also has multiple user interfaces to match consumer preference, and uses magnetic systems to keep the phone and cradle in place while traveling.
Check out Hudify's Kickstarter here: https://www.kickstarter.com/projects/241060200/hudify-a-transparent-gps-that-keeps-your-eyes-on-t
Vinci
You know about Siri, Cortana and Google artificial intelligence (AI) that is powering our smartphones, tablets and smart home hubs, but get ready for your headphones to start talking back to you. Vinci is a noise-cancelling, 3-D immersive sound device that moonlights as a personal assistant.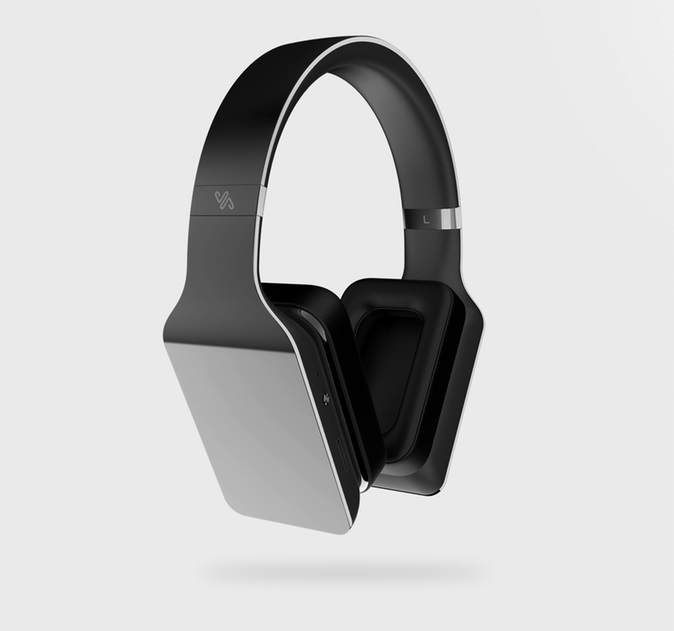 Voice-controlled headphones provide immersive 3-D sound and a personal assistant. Source: Inspero Inc. These smart headphones are controlled by voice and powered by AI technology. Have a song or genre you want it to play? Just ask. Need to know the weather, the news or the answer to a random question? The headphones will tell you. Vinci also alerts you to schedules, traffic routes, incoming calls and more. It can even order an Uber for you or from your favorite restaurant.
The headphones also can be used through hand gestures. The device functions as a heart rate and fitness tracker, features wireless charging, and is Wi-Fi, 3G and Bluetooth compatible.
Learn more about Vinci by visiting: https://www.kickstarter.com/projects/inspero/vinci-first-smart-3d-headphones-that-understand-yo
Lief
Stress is a part of everyone's lives in one way or another. High stress can lead to medical conditions ranging from anxiety to more serious issues. Lief seeks to minimize stress by helping you learn to control natural responses to stress in your heart.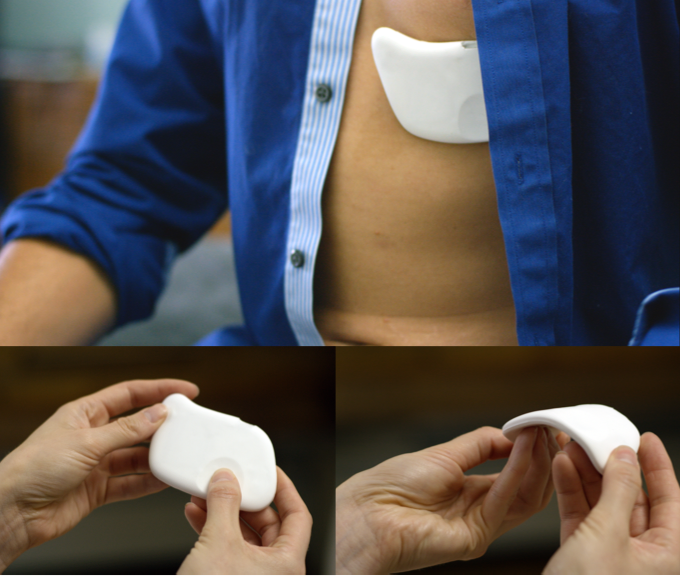 Lief works to reduce the stress of everyday life by using heart rate variability biofeedback exercises. Source: Lief TherapeuticsThe device tracks and optimizes your resiliency to stress by providing heart rate variability biofeedback exercises. The 6 mm patch is placed on the chest, and it guides you to help reduce stress with breathing exercises and mild vibrations. It is designed to be worn all day and does not include any straps or connections.
The biofeedback exercises only take three minutes to complete, and the patch tracks heart rate and breathing throughout the day in order to further help provide biofeedback that will help you lower stress. It also collects information on your mood throughout the day and how that mood correlates to your heart function.
Check out Lief's Kickstarter here: https://www.kickstarter.com/projects/getlief/lief-smart-patch-that-fights-stress
Koova 2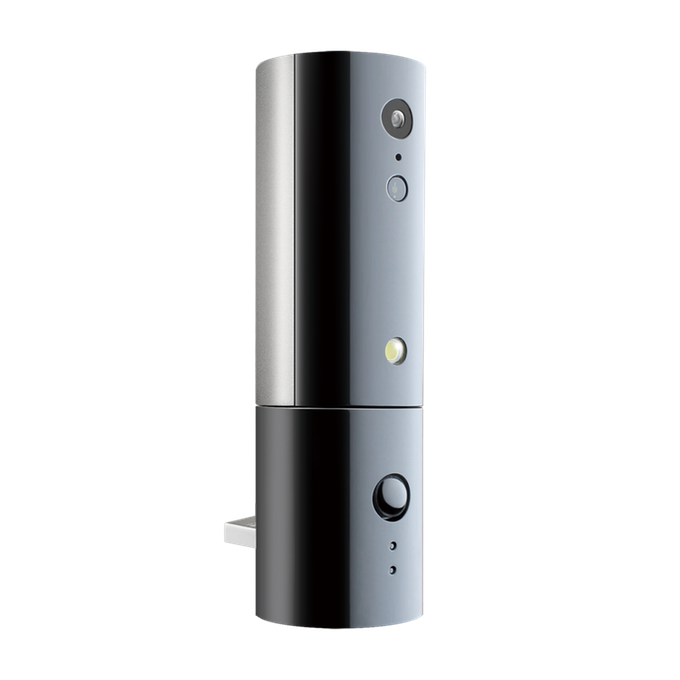 Koova can be used in the smart home as a security device or as a device to help with monitoring children. Source: Amaryllo International Koova 2 is described as an auto-tracking, face-recognizing camera robot that comes in a tiny form factor and makes an interesting addition to a smart home. The device has 240-degree tracking and facial recognition software that allows it to work as both a smart home monitor and a baby monitor. It includes an intruder alarm, intruder warning lights, real-time two-way talk, remote pan and zoom, and audio and motion sensors. Amaryllo, the company creating the device, says it has strong encryption to prevent Internet of Things (IoT) hacking that plagued some consumers recently.
The camera robot allows for minimal greetings and can use human speech to ward off intruders. It uses the facial recognition function in order to determine if someone belongs in the home or not. The controls are powered by a smartphone application, and alerts are sent to the smartphone and through email.
Learn more about Koova 2 by visiting: https://www.kickstarter.com/projects/555543571/worlds-smallest-portable-camera-robot-2017-ces-win