According to data collected by the U.S. Census Bureau in 2015, and reported by Goldman Sachs, there were an estimated 92 million Millennials in America—the group of people between the ages of 15 and 35, in 2015. That number not only represents 25% of the nation's population, but it also exceeds that of the 77 million Baby Boomers.
As this population group enters the workforce in vast numbers, it is important to recognize the effect it will have on the future of advanced material sourcing.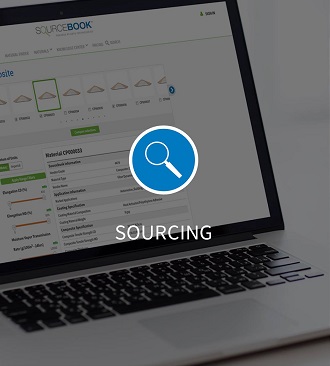 Purchasing is a common process in many organizations. Many businesses have to endure the procedure of acquiring goods, services or equipment from other organizations in both a legal and ethical manner.
In order to gauge the future changes, it's important to note that Millennials now have a surplus of platforms to reach the world, which previous generations lacked.
As the consumer landscape evolves, businesses must remain relevant and restructure accordingly in order to deliver to multiple groups simultaneously. It is important, from a business perspective, to not only adapt to new consumers, but also to hold long-standing customers close. The overall goal becomes winning over Millennials without losing the Baby Boomers.
Today's purchasers have a very broad role in their organizations and have to deal with new opportunities to foster competition, such as technology and an improved logistics networks.
The Chartered Institute of Procurement and Supply (CIPS) refers to e-procurement as "the combined use of electronic information and communications technology (ICT) in order to enhance the links between customer and supplier, and with other value chain partners."
It is a system that embraces the digital age, allowing procurement officers, end users and buyers to make purchases electronically.
With technology already playing a prominent role in procurement, can we use insights from Millennial consumers to better predict the behaviors and preferences of Millennial professionals?
Boyd Technologies, a precision converter of flexible materials for medical device, electrical and consumer OEMs, has conducted an annual material-sourcing survey to help stay relevant in the industry, tracking how behavior changes as this demographic shift occurs. The company looked specifically at the current state of project and supplier management because it appears Millennial consumer behaviors are heavily intertwined with technology use.
A combined knowledge of the Millennial professional and the company's maiden survey results can provide insight into what the future will look like.
A plethora of research on the topic reveals that Millennials rely heavily on technology tools for purchasing products, a trend that can very well seep into the material-sourcing world.
Propelling the trend shift into this sector is the use of online tools that shift the focus to improving the process of material sourcing with better services, driven by new technologies, and that bring data to the forefront of decision making on both sides of the value chain.
For the full report, including the annual material-sourcing survey results, download the white paper "The Material Sourcing Paradigm Shift."
Download: