Component Pricing
OKdo provides rapid prototyping services for printed circuit boards
26 April 2022
Printed circuit boards (PCBs) are used in almost every electronic device to connect multiple electronic components. As technology advances, electronic devices become more complex, creating numerous challenges in the design, fabrication and testing of PCBs. This creates unique implementation challenges in terms of PCB design, manufacturability and ramp-up to production, while adhering to strict production schedules and budgets. This article provides a brief overview of the PCB development process, introduces the capabilities of OKdo and their PCB manufacturing partner, Ocean Smile, and describes how companies may utilize their unique services and technologies to rapidly develop PCBs for several applications.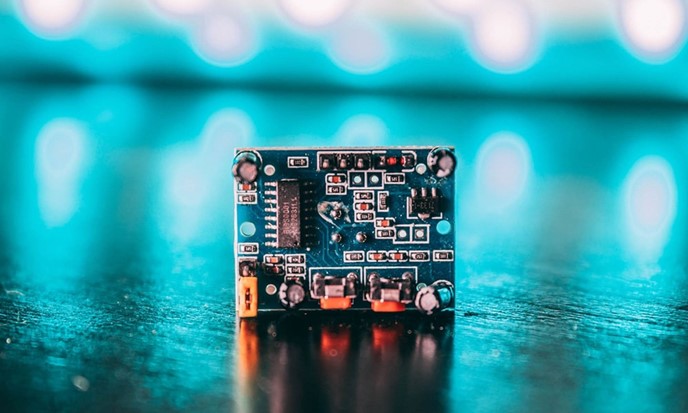 Figure 1. PCB fabricated using OKdo's Rapid Prototyping Service. Source: OKdo
PCB design and development process
The PCB design and development process is necessarily iterative. Numerous design alternatives must be evaluated to account for new or evolving component technologies, ensure the highest quality and reliability, and to fully optimize the design for manufacturability. It is therefore necessary to rapidly design, fabricate and test several potential PCB designs prior to mass production while paying close attention to electronic system development schedules and budgets.
Electronic system designers typically use computer-aided engineering software to facilitate the design and development of PCBs. PCBs are usually designed in accordance with various standards, such as IPC-2221A, which will ensure compatibility or usability for any electronic device. Various considerations go into the PCB design, including whether it is a single- or double-sided board or a multi-layered board. Other considerations include the type of substrate, its material properties, surface plating requirements, conductor thickness, component sizes and placement, physical dimensions of the board, and required manufacturing tolerances. When the design is finalized, the electronic system designer generates Gerber files, which are the most common and widely used file formats during the PCB manufacturing process.
PCB fabrication, testing and assembly
The PCB fabrication process transforms the PCB design into a physical board structure, and often includes PCB testing. The PCB fabrication process usually includes numerous steps including imaging on copper clad laminates, etching to remove excess copper, laminating multi-layer boards, drilling holes, plating, solder masking and finishing. PCB fabrication is usually an outsourced activity that is performed by a contract manufacturer (CM) who fabricates the PCB in strict adherence to the specifications developed by the electronic system designer. There are advantages and disadvantages of having the PCB fabrication performed by a CM. On one hand, the PCB can be fabricated quickly and inexpensively without a considerable investment in capital equipment and labor required to fabricate PCBs. On the other hand, the CM may not understand the PCB design or performance objectives and may not know whether the design and materials are amenable to future ramp-up to high volume manufacturing, quality control and reliability after development.
After fabrication, the PCB is tested to ensure that it is capable of performing according to design requirements. During this stage, potential design or manufacturing errors are identified, and the design is modified to improve PCB performance. It is therefore common for the design modifications to be implemented and another round of fabrication and testing is performed. After the successful fabrication of the PCB, board components are mounted onto the board through a soldering process, and the finished board is delivered to the electronic system designer for final qualification testing and eventual production.
One stop PCB prototype and PCB assembly services
OKdo, in partnership with Ocean Smile, provides professional, easy-to-use, fast and inexpensive PCB prototyping and assembly services that you can trust. With over 10 years of experience, you can rely on Ocean Smile's service for single boards to thousands of complex tested assemblies. Specific unique services include their ability to provide:
Four different thicknesses of solder stencil (0.1 mm, 0.12 mm, 0.15 mm and 0.18 mm), and 12 various size of solder stencil to support from single unit to pallet size design
Flexible boards, aluminum substrate boards and normal FR4 boards.
Boards in six different thicknesses, including 0.6 mm, 0.8 mm, 1.0 mm, 1.2 mm, 1.6 mm and 2.0 mm.
· Solder masks in colors including green, red, yellow, blue, white, black or no mask at no additional cost to the user.
Track widths down to 0.1 mm, and BGA pads down to 0.25 mm.
Five surface finishes including HASL with lead, HASL lead-free, OSP, ENIG, and ENPIG (immersion gold and palladium)
Copper thicknesses of either 1 oz or 2 oz.
Options for both surface-mount and thru-hole components and product assembly.
Supported standard vias: thru hole plated, thru hole non plated, blind, buried as well as more exotic types: plugged, covered, capped and covered, backdrilled, μvia, stacket μvia and options for filled vias.
Provided that the customer supplies the BOM, OKdo and Ocean Smile can source the components, assemble them onto the board and deliver a completed working device. This service is fast, as standard fabrication time can be as short as 48 hours after receipt of order. The quick turnaround does not require a surcharge, and their pricing is very competitive. Furthermore, they adhere to the highest quality standards in the electronics industry, including ISO 9001:2015, ISO 9001:2000, TS16949 and UL.
Using OKdo's PCB rapid prototyping service is straightforward and is shown diagrammatically in Figure 2 below. The customer accesses the OKdo website and follows the online prompts for a Bare PCB, a PCB Assembly or an SMD Stencil. When all pertinent information is entered, a live online quote tool provides a price for each order in real time. The customer then uploads the Gerber production data, that will undergo a review before production start, and pays via a choice of popular secure payment methods. Within a few hours, the order is put into production and packaging and delivery is arranged according to customer instructions. Within days, the customer receives the prototype hardware fabricated to their exacting design standards.

Figure 2. How to Use OKdo's PCB Rapid Prototyping Service. Source: OKdo
Case study – Mission Control Lab
Mission Control Lab is a start-up company focused on the education and training of future designers, engineers and industrialists in the development of emerging technologies that are socially and environmentally conscious. They teamed up with OKdo and Ocean Smile to develop their growing MakeON products and kits that utilize PCB technology. OKdo provided a much-needed one-stop capability that could provide fast turnaround test units, batch sizes that scaled in lower increments and an agile engineering redesign protocol to accommodate rapidly evolving requirements. Moreover, OKdo aligned themselves with Mission Control Lab's dynamic, forward thinking approach to how PCBs are made, and assisted them in the development of PCBs utilizing cutting edge materials and development practices. These practices facilitated a streamlined process that successfully accelerated product development and innovation.
About OKdo
OKdo is a global technology company founded by Electrocomponents Group and partnered with Ocean Smile, who have over 10 years of experience in rapid PCB prototyping and small-to-medium volume production of PCBs.
OKdo's team offers a unique combination of hardware, software, development, support, manufacturing services and community projects. Their range of products and services includes single boards to thousands of complex tested assemblies. Working with some of the best technology companies on the planet, they bring their customers the latest products, innovations and services, ranging from hobbyists and entrepreneurs to industrial designers and resellers. More information about OKdo's rapid PCB fabrication services can be found on the OKdo website.
Find Free Electronics Datasheets