With all the news of lithium-ion batteries having numerous problems with heat and fire in applications such as smartphones, skateboards and electronic cigarettes, bending the batteries may seem like a really bad idea.
But that is exactly what Panasonic has developed with a flexible lithium-ion battery that has the thickness of only about 0.022 inches (0.55 mm) and retains the ability to recharge even after repeatedly being bent or twisted.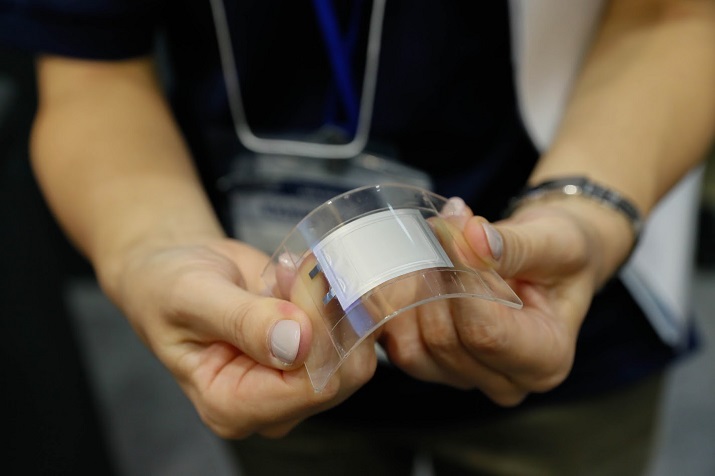 Panasonic's flexible lithium-ion battery can withstand bending or twisting without losing its recharging ability. Source: PanasonicPanasonic debuted the battery at the recent 2016 CEATEC Japan trade show and says the batteries could be used for card-type and wearable devices where bending and twisting is part of natural motion.
The Japanese company says the batteries could be used in smart cards or card keys that work on batteries, or they could be worn in smart clothing or other wearables while still maintaining recharging characteristics—even while the device is bent or twisted.
On traditional lithium-ion batteries, repeated bending could have a major effect on the charge and discharge as well as the life of the battery. Panasonic says this flexible lithium-ion battery has shown an 80% initial capacity retention based on internal testing. The battery also uses a newly developed, laminated outer body and internal structure that makes it more difficult for the battery to leak or cause abnormal heating due to repeated twisting, making it safer for wearables and body-attached devices.
Panasonic is currently sampling the flexible battery with mass production planned later.