Panasonic Industrial Devices Sales Company of America has unveiled a new addition to its line of lithium ion pin cells for the wearable market. The lithium ion pin batteries are ideal for a wide range of wearable
applications, including hearing aids, smart glasses, smart drug delivery systems, tracking and security devices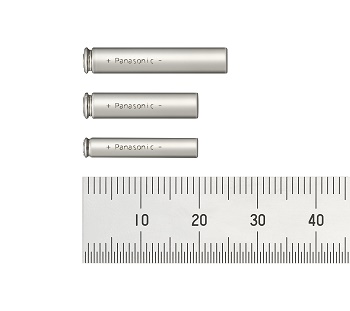 Source: Panasonic Industrial Devices Sales Company of Americaand styluses.
The Panasonic lithium-ion pin batteries utilize a spiral wound construction, resulting in high reliability and rapid charging capability. The decision to use a stainless steel container rather than polymer material provides dimensional stability over the life of the product, which is offered with tabs. The battery features a 4.7 mm diameter and provides rapid charging capability by realizing an 80% charge in 20 minutes. Tab configurations are available.