You can now add electric skateboards to the growing list of consumer devices that are experiencing high-heat problems with lithium-ion batteries.
Much like the Samsung Galaxy Note7, as well as numerous vaping devices that have caught fire or had periods of extreme heat, Boosted, the makers of electric skateboards, has issued a warning to riders to stop riding and stop charging its second-generation skateboards.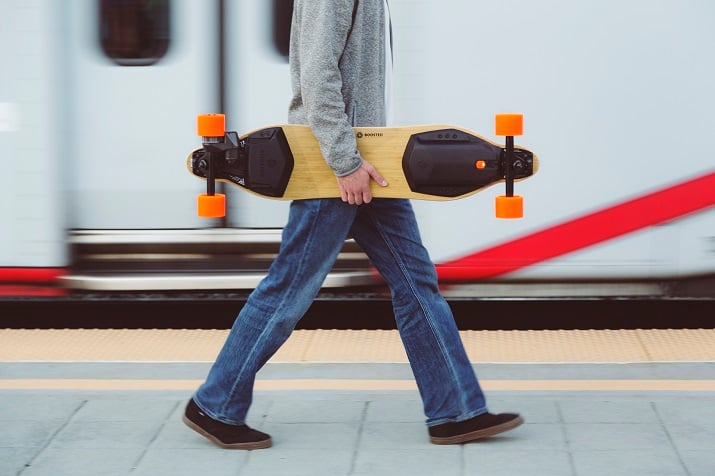 The warning comes after the company documented two times where the lithium-ion battery cell inside the battery pack vented into its second-generation boards. Boosted says the fire-retardant enclosure contained the cell failure, and no one was injured nor was any property damaged in the incidents. Boosted is investigating the problem, but in the meantime warns riders to not charge the devices or go riding until the investigation is complete.
Boosted also urges riders of the electric skateboards to keep them away from anything flammable or remove the battery and place it in a more secure location.
The company also says that if riders experience the second-generation battery showing signs of venting—through either smoke or the battery pack becoming very warm—contact the company immediately, but do not dispose of the battery as the engineering team needs to inspect it.
Recently Samsung Galaxy Note7 smartphones had numerous times where the lithium-ion battery caused extreme heat or fire damage. Samsung sent out replacement phones only to have the replacement phones experience the same issue. As a result, the company recalled all the phones and had stopped shipping them.