Tesla Motors has made a $2.8 billion all-stock acquisition bid for residential and corporate photovoltaic vendor SolarCity.
Tesla, the maker of electric vehicles (EVs), already has begun shipping its Powerwall and Powerpack residential energy storage, and the company says the deal for SolarCity will complete the picture of Tesla being an all-in-one clean energy house.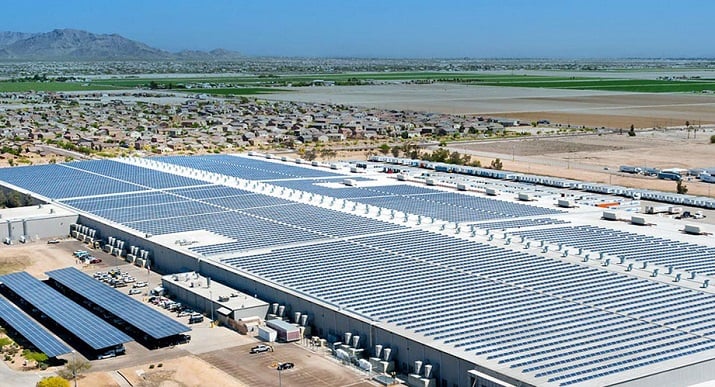 The combination of Tesla and SolarCity would provide an end-to-end clean energy company. Source: SolarCitySolarCity is a leader in solar power, already powering residential, commercial and industrial markets. It uses Tesla battery packs as part of its solar projects. If the deal is completed, Tesla says it will be the world's first vertically integrated energy company with an end-to-end clean energy portfolio that begins with EVs and the energy to charge them, but now includes the energy for powering homes.
With Tesla vehicles, solar panels and Powerwall in place, customers could deploy and consume energy while lowering costs and minimizing a customer's dependence on fossil fuels and the energy grid. The company believes that those interested in EVs and energy storage are interested in solar power and vice versa, making the potential acquisition a good fit.
Tesla says it will leverage its design, engineering and manufacturing to help advance solar panel penetration, including how solar panels look on rooftops. Meanwhile SolarCity's sales and distribution channels will expand Tesla's ability to move its own products into new markets, Tesla says.
To contact the author of this article, email engineering360editors@ihs.com