A little more than a month ago, Tesla made a bid to acquire SolarCity, a company that Elon Musk also has a personal stake in, for $2.6 billion.
That agreement has moved to the next phase as the board of directors of both companies has approved the transaction, which would bring solar residential and commercial power to the electric vehicle (EV) and residential storage company. The combination of the companies will create an integrated residential, commercial and grid-scale company, Tesla says.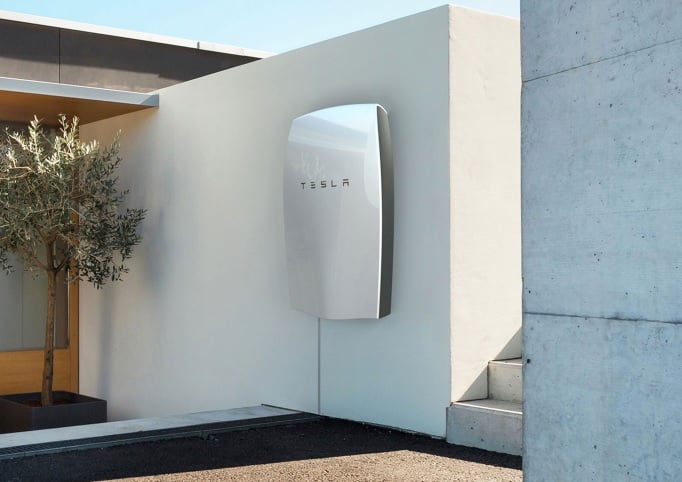 The Tesla Powerwall energy storage unit is a key aspect of the purchase of SolarCity with plans to combine it with a residential solar energy solution. Source: Tesla "Now is the right time to bring our two companies together: Tesla is getting ready to scale our Powerwall and Powerpack stationary storage products, and SolarCity is getting ready to offer next-generation differentiated solar solutions," Tesla says in a statement. This means one company will be able to provide solar and storage with one installation, one service contract and one phone application, Tesla says.
Not only will the deal allow the combined company to save money, but also Tesla says the combined company will save customers money by lowering hardware costs, reducing installation costs, improving its manufacturing efficiency and lowering its customer acquisition costs.
The last hurdles to the deal include approval by shareholders of each company and regulatory approval. Tesla believes the transaction will close in the fourth quarter of this year.
To contact the author of this article, email engineering360editors@ihs.com