Green Mountain Power (GMP) will begin installations of the Tesla Powerwall home battery for use in storing energy for when temporary outages occur.
GMP is the first utility company in the U.S. to install the Powerwalls. The energy-storage product, when paired with a rooftop solar system, allows customers to generate and store their own energy, increasing reliability and the production of clean power. An energy-storage system also allows for a reduction in peak demand in the grid, providing savings for all customers.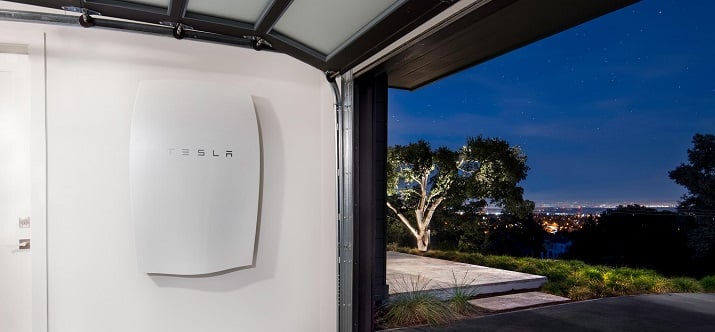 Tesla's Powerwall energy-storage system can be used in times of emergency or during a powerful storm to provide electricity to home appliances, home lighting or even a furnace. Source: Tesla The Powerwall can also be used without a solar system in order to store power from the grid so that people can have a source of power during times of emergency or during a powerful storm. As a home solution for energy, it can power home lighting, home appliances or a furnace for several hours, GMP says.
On hot summer days, the Powerwall energy-storage systems can be used during peak energy times to directly lower the costs of electricity. Instead customers use the grid during off-peak hours while the energy-storage system charges, and then it can be used during the daytime to offset potentially high costs of electricity.
GMP's President and CEO calls the Powerwall a "game changer" for power storage that will "transform the way we generate and use energy" as consumers move away from an "antiquated, bulk power system to one that is cleaner and more reliable."
GMP is leasing the Tesla Powerwall for about $37.50 a month without any upfront costs, or consumers can purchase an energy-storage system and partner with GMP to receive a monthly bill credit of $31.76. GMP says both options allow consumers to leverage the battery to help lower peak energy costs. GMP has 500 Powerwall home batteries available at this time but expects to get more to meet customer demand.