Camborne Energy Storage is installing the first in a planned series of grid-scale Tesla Powerpacks in Europe.
The Powerpacks will be placed at a site in Somerset, U.K., where Camborne is co-locating them with ground-mounted solar photovoltaic systems. The combined renewable energy system will provide power to more than 500 homes in the city, but more importantly is designed to demonstrate a balanced power grid in the area.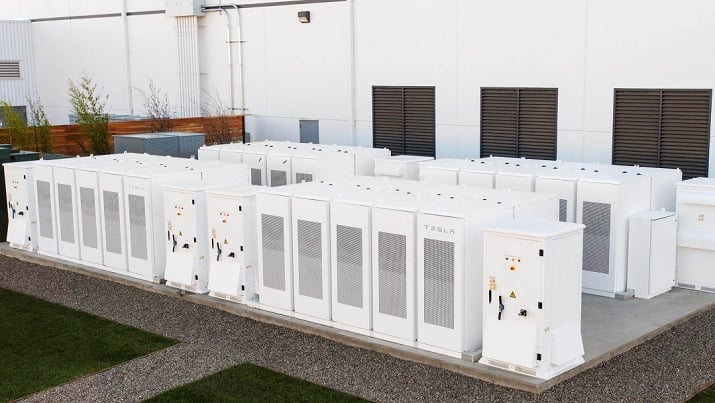 The first Tesla Powerpack energy storage units will be the first of a planned series of rollouts in the U.K. Source: Tesla Camborne says the installation of the Tesla Powerpack systems is part of its strategy to deploy battery energy across the U.K. with the goal of creating an infrastructure for renewable energy that is stable and reliable across the country.
The Powerpacks have been produced specifically to operate and integrate seamlessly with the solar PV site, optimizing existing assets and providing ancillary services to the U.K.'s National Grid. Tesla's Powerpack is the utility and business energy-storage system that can be scaled to the space, power and energy requirements of commercial and industrial buildings. Tesla also has a home-based energy-storage system named Powerwall.
Camborne says it has deployment targets for energy storage in the U.K., with more than 100 MWh of projects in the planning phase with exclusive agreements over the land with one of the U.K.'s largest landowners, specifically for the development of energy storage.
To contact the author of this article, email engineering360editors@ihs.com