GNS GmbH is launching a Kickstarter campaign in order to raise funds for a new type of fitness tracker that will not just track steps and heartbeats but alert those who wear the device to environmental issues around them.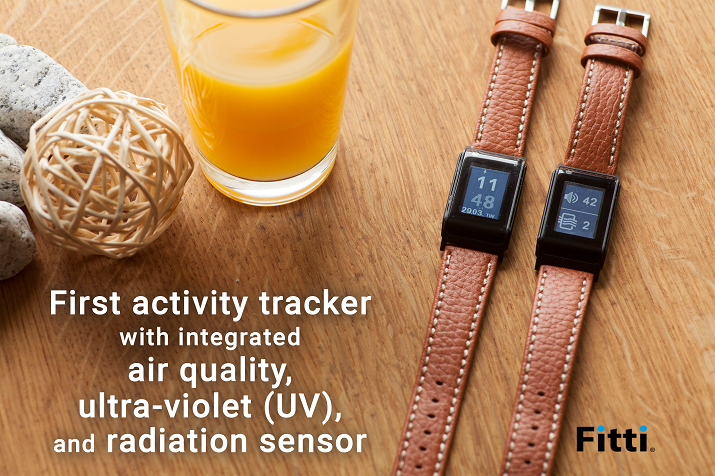 While the Fitti Guard counts calories burned and steps, it also alerts users to potential environmental dangers around them. Source: GNSThe Fitti Guard fitness and environmental tracker includes 10 sensors that help to identify and avoid unhealthy situations where environmental impacts exceed a certain threshold. The Fitti Guard identifies ultraviolet light exposure, poor indoor air quality, radioactivity and noise nuisance. The tracker that is worn on the wrist gives a vibration alarm and specific warning icons to inform users as soon as it detects exposure to these environmental dangers.

GNS says the fitness functions of the Fitti Guard are also improved over current fitness bands because the device contains an activity-recognition algorithm based on a neural network that detects the kind of activity you are performing. The device also tracks where you perform the activity through an integrated GPS, and a barometric-level sensor measures elevation. Working with both iOS and Android devices, it also helps to monitor sleep in order to support a healthy and conscious lifestyle, the company says.

Other features of the Fitti Guard include a battery life that is claimed to last up to 21 days, a fitness coach that is available to help guide users, and an app that gives users an overview of fitness and environmental data with customization capability.

Learn more about GNS' campaign by visiting their Kickstarter page.

To contact the author of this article, email engineering360editors@ihs.com.