Toy maker Mattel Inc. is getting into the 3-D printer market by reviving its original at-home device maker that debuted in the 1960s, the ThingMaker. Through a collaboration with Autodesk Inc., Mattel will make available the ThingMaker 3-D printer along with the ThingMaker Design App for use on tablets and smartphones. The device will allow families the ability to design, create and print their own toys from start to finish whether it be dolls, robots, dinosaurs or even wearable accessories such as bracelets and necklaces.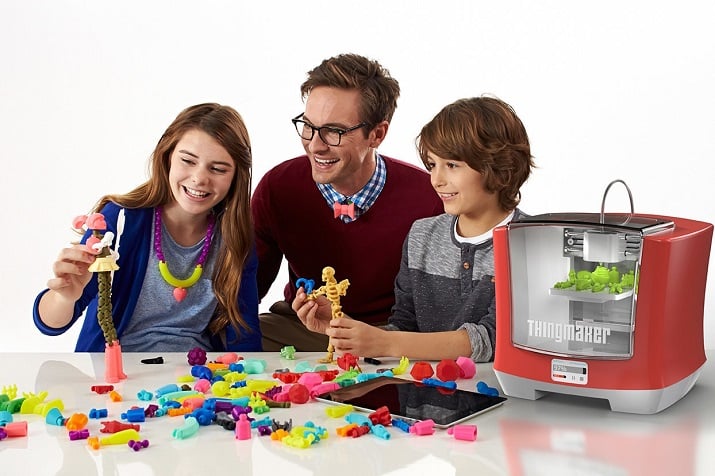 ThingMaker allows families to make anything from dolls to robots to wearable accessories. (Image source: Mattel)
Through the ThingMaker App, families can browse through templates or just use their own creativity to build toys from hundreds of parts that can be generated through the 3-D printer. After the design is completed, the 3-D printer then prints parts in batches that then can be assembled via ball and socket joints.
The ThingMaker 3-D Printer is slated for availability for the fall of 2016 priced at $299.99 with pre-orders beginning this month through Amazon.com. The ThingMaker Design App also works with other printers, Mattel says, and is available now and free to download for iOS and Android devices.