Last October, OLO made its debut in New York, where it won the World Maker Faire Editor's Choice Award.
Now, the world's first battery-powered smartphone 3D printer has made its way to Kickstarter, where it has raised five times its initial funding goal. The device is set to deliver in September of this year.
So, what is OLO?
OLO's team has worked for two years to create a portable design that can be used at a fraction of the cost of any other 3D printer on the market. The printer consists of seven plastic parts, one chip and one motor.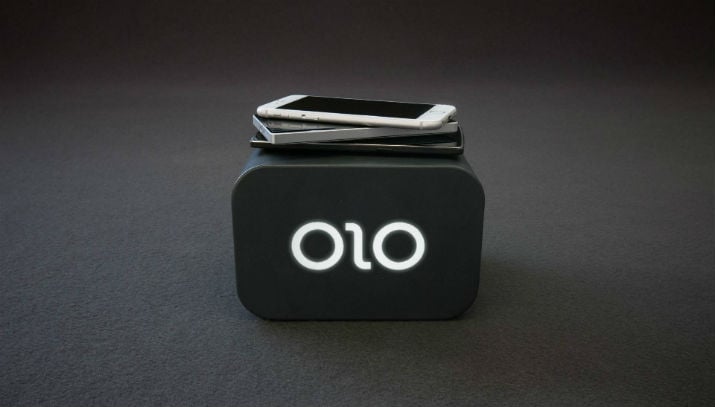 OLO 3D printer. (Image Credit: OLO)OLO employs a new line of materials called Daylight Resins, which harden under the white light of a smartphone screen. The printer case was designed to filter out harmful external light in order to maximize the precision of the print, which can reach the incredible 42-micron resolution.
The lightweight printer sits right over the face of your smartphone, allowing for 400 cubic centimeters of printing volume. The device can fit almost any phone, including the large iPhone 6S+ and Galaxy A7.
The printer runs on 4 AA batteries that will last at least 100 prints and contains a noiseless mechanism, allowing its use at any time.
To use, all you need to do is select your model, pour in the resin and the printer does the work. According to its creators, you can launch your first print within 10 minutes of opening up OLO.
While it's great for makers and beginners, it can also be used by professionals. Its accuracy and wide variety of materials allows OLO to be used for almost any application, from prototypes to end-use parts. Materials include hard, flexible, translucent, colored, and castable resins.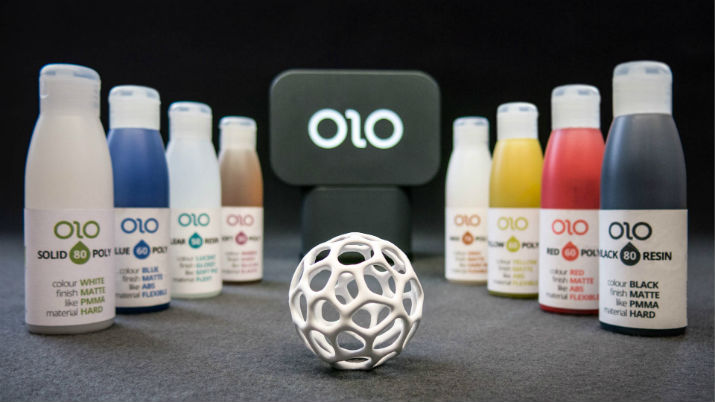 OLO 3D printer with resins. (Image Credit: OLO)The printer also eliminates waste material since the resin not used to print a part is completely reusable.
OLO's accompanying app works on iOS, Android and Windows devices and is compatible with a variety of free 3D software.
OLO incorporates a social messaging aspect, as well, called OLO 3D Message where creations can be shared privately between friends, right from within the app or sent in "surprise mode," where the contents will only be revealed once printed.
The device is currently available for pre-order on Kickstarter for $99.