Whether you are looking to buy your first 3D printer or you are a seasoned 3DIY-er, selecting the right unit can seem like a daunting task. However, while industry experts say there is no single printer that is right for everyone, they do agree that answering a few basic questions can help you narrow your choices to the handful of 3D printers that closely match your needs and your budget.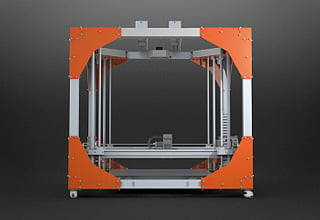 Unless you are printing extremely large objects, you probably do not have to spend $30,000 on this Big Rep printer to get the results you need for your 3D printing projects. Image courtesy of Big Rep.
The strategy outlined here will help you sort through the hundreds of 3D printers on the market by identifying the "mission" you have in mind for the machine and the specific capabilities you will need to accomplish it. We are confining our search to FDM-type (fused deposition modeling) machines, which build objects by laying down successive layers of melted plastic because they are by far the most widely-used within the Maker community.
What do I want to do with my 3D printer?
The first step in defining your mission is to decide what you want to do with your printer. If your goals do not fit neatly into one of the four categories listed here, feel free to make up your own list of criteria. In either case, the mission you choose will be invaluable in defining your subsequent choices:
- Have Fun: Make toys, trinkets, simple sculptures and other basic objects with minimum hassle
- Learn: Gain experience with 3D printers and associated software
- Make: Create practical objects, prototypes or objects d'art from standard materials
- Make Money: Limited-volume manufacturing of commercial-grade parts or high-quality sculptures, possibly with specialized materials.
Once you have defined your mission, it is time to narrow your search with the following criteria:
Printing Materials
ABS and PLA are the most common 3D printing materials. PLA is usually derived from vegetable matter, comes in a variety of jewel-like colors, is relatively easy to print with and does not require a heated printer bed. However, PLA parts tend to be somewhat brittle. ABS on the other hand is much tougher and less expensive, but it requires a heated printer bed and gives off unhealthy fumes that must be vented away. Although it is preferable to get a unit that is able to print both materials, some great low cost machines are only capable of printing PLA. (For more information on printing materials, see the article "3D Printing Materials Evolve".)
Print Resolution
An FDM printer's resolution is measured in three axes: the X and Y axes define the precision with which the printer positions its head along the printer bed while the precision in the Z axis defined as the thickness of the layer it prints. Naturally, finer resolution produces a smoother, better quality object, but it is important to remember that a machine's resolution can be affected by variables such as print speed and material. A machine's repeatability is a measure of how accurately it will place each layer with respect to previous layers.
In general, beginners should look for a machine which offers at least 100 micron resolution in all axes with repeatability in the 25-50 micron range. Prosumer should consider shooting for resolutions of 50 microns in the Z axis and repeatability of 5 -10 microns in all axes.
Print Volume
Size matters, but it also costs money. Consider the types of objects you want to build and the size of the individual parts you will be printing. If you can accomplish your goals within the four to six inch cubes, which define the working volumes offered by several excellent entry-level printers, you can save hundreds, or even thousands of dollars.
Open-source or proprietary software?
3D printers rely on "slicer" software to break down the 3D models they are fed into the commands that drive their printing mechanisms. They also need some sort of "staging" software to place your object(s) within the machine's print space.
Some 3D printers use open-source programs that give the user more flexibility to experiment with the software settings that control layer thickness, print head speed, infill ratio and other variables that can affect the quality of your final product. However, like most open-source software, these slicers may be a little more complex to use than their closed-source counterparts. The proprietary software used in those machines is often designed to provide a simpler, less frustrating "place and print" user experience. However, this convenience often comes at the cost of lower flexibility that limits the kinds of things you can print successfully.
Single or Multi-Print head?
If you have the ambition to become a 3D pro and have the money to back it up, then multi-heads are a worthwhile feature to consider. Having two or more print heads gives you the ability to print in multiple colors or multiple materials without changing filament spools. It also allows you to use dissolvable support materials to hold delicate, complex objects firmly in place during printing.
Kit or Pre-Assembled?
Buying a 3D printer as a kit has multiple advantages. Besides saving hundreds of dollars, assembling your printer will give you a better understanding of how it works—and how to repair it if it stops working. You will also be able to take advantage of the many upgrades, hacks and other improvements that are often created by the users themselves.
User Community
Buying a high-end 3D printer is a bit like getting married insofar as both involve a serious commitment of time and money. With so much at stake, it is important to get a sense of the types of people your mechatronic mate tends to attract. So, before you buy, be sure to check out the quality of the forums, user groups and newsletters for the machine you are considering—especially if you are looking at an open-source design.
What's my budget?
Now that you have established your priorities, it is time to take a look at how much you can spend on your new play toy. Fortunately, you will find some great options within every price range. I have included a few of my own top picks to get you started:
Great starter units under $500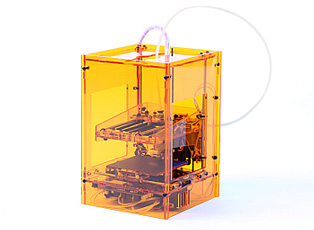 Hobby King Mini Fabrikator - $179 (ready to run)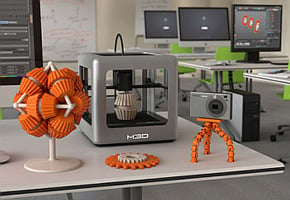 M3D Micro - $349 (ready to run)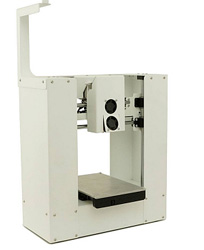 PrintrBot Play - $399 (ready to run)
For the Maker on a budget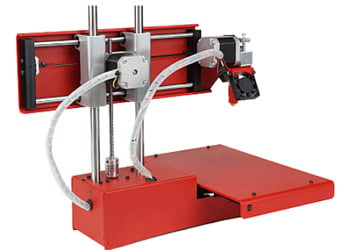 PrintrBot Simple - $749 (ready to run)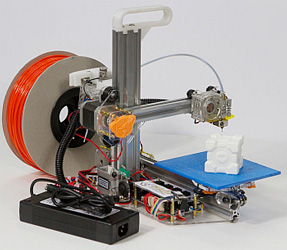 Bukobot Bukito - $899 (DIY kit)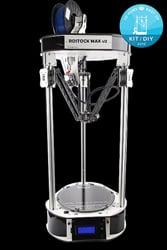 SeeMeCNC Orion Delta - $1099 (ready to run) or Rostok MaxV2 - $999 (DIY kit)
For the Maker ready to splurge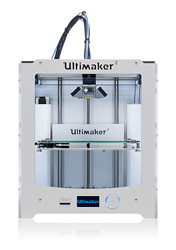 Ultimaker Utlimaker2 - $2150 (ready to run)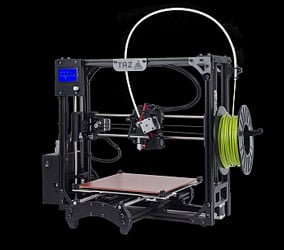 LulzBot Taz 5 - $2200 (ready to run)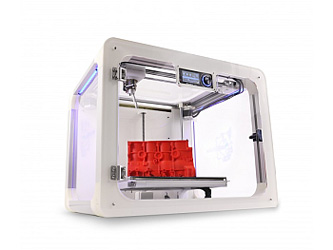 Airwolf Axiom - $3995 (ready to run)
For the Maker ready to turn pro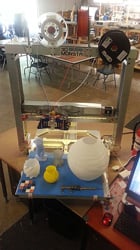 3DMonstR TRex 24,4 (4 print heads, 8 cubic foot working volume) $5899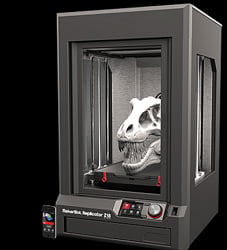 MakerBot Replicator Z18 (single print head, 12x12x18 working volume) $6499
Questions or comments on this story? Contact engineering360editors@ihs.com
Related Articles:
3-D Printing as a Technology Driver of Environmental Sustainability
Five Great 3D Printers You Can Buy for Under $1000
Getting Started in 3D Printing
Things You Need to Print to Make It Easier to Use Your 3D Printer