Dialog Semiconductor plc and Bosch Sensortec are collaborating on a low-power smart sensor platform that will be used for Internet of Things (IoT) devices.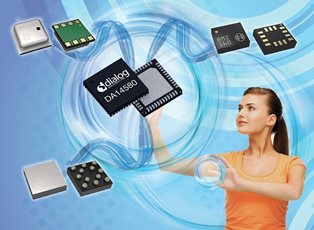 Dialog Semiconductor and Bosch Sensortec Collaborate on Low Power Smart Sensor Wireless Platform for IoT Devices.The collaboration will combine Bosch's sensors with Dialog's Bluetooth Smart technology to create a low-power 12-DOF smart sensor reference platform for gesture recognition in wearable computing devices and immersive gaming such as augmented reality, 3D indoor mapping and navigation.
Dialog's DA14580 Bluetooth smart system-on-chip (SoC) is combined with three low-power sensors including the BMM150 three-axis geo-magnetic field measurement, the BME280 pressure, humidity and temperature sensor and the six-axis BMI160 (a combination of a three-axis accelerometer and three-axis gyroscope in one chip).
Udo-Martin Gomez, CTO of Bosch Sensortec, says in a statement that the collaboration in the device will create many opportunities in the IoT market to deliver "smaller, highly integrated and more energy efficient smart connected solutions."
Questions or comments on this story? Contact engineering360editors@ihs.com
Related links:
News articles:
Sensoria's True Wearable Tech Comes to Aid at Health 2.0
mCube Claims Smallest Most Powerful Wearables Accelerometer
ST Introduces 2 Automotive MEMS Airbag Crash Sensors
6-Axis Motion Sensor for Smartphones and Tablets Introduced by STMicroelectronics