Bosch Sensortec has introduced what it claims is the smallest nine-axis microelectromechanical system (MEMS) designed for space-constrained applications such as fitness trackers and smart jewelry, as well as smartphones and virtual reality devices.
The BMX160 motion sensor combines an accelerometer, gyroscope and geomagnetic sensor housed in a compact 2.5 x 3.0 x 0.95 mm package. Bosch says the tiny MEMS device is suited for wearable applications where power consumption and extreme form factor restraints are the key factors.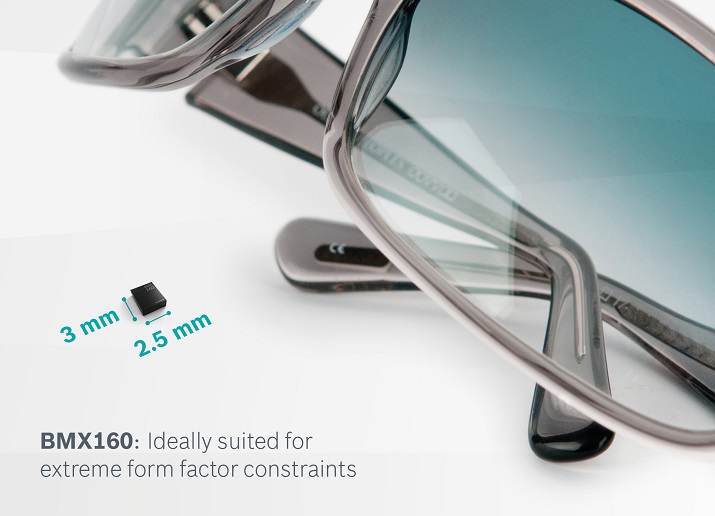 The BMX160 MEMS is housed in a 2.5 x 3.0 x 0.95 mm package suited for small wearable applications. Source: Bosch Sensortec Reducing power consumption to below 1.5 milliamperes (mA), the sensor enables Android-based wearables that rely on information such as device orientation, magnetic heading or the gravity vector. The sensor also supports 3-D indoor mapping and smartphone-optimized virtual reality applications.
Bosch Sensortec says the motion sensor replaces the present mainstream two-component workaround by offering three sensors in one package.
To contact the author of this article, email engineering360editors@ihs.com