Last year, the Pew Research Center
reported
that 64% of Americans owned smartphones, up from 58% the previous year.
Smartphones are pretty common and play a vital role in many of our lives, offering not only a mode of communication, but also a gateway to online services and information—not to mention doubling as a photographer/videographer, navigator, calculator, note-taker and a plethora of other functions.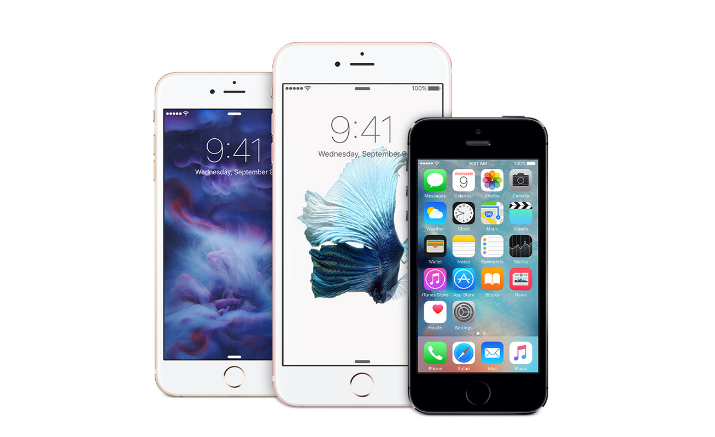 Apple's iPhone 6S. (Image Credit: Apple)
We're no stranger to the many varieties of smartphones on the market today: the iPhone, Nexus, Galaxy, G4 and so many variations and upgrades that come along with each one.
But as you hold your super-intelligent phone and conduct your day-to-day business, have you ever wondered what makes it all work?
Take a look inside the smartphone.
The typical smartphone comprises parts like processors, computer chips, cameras, sensors, operating systems, Bluetooth, displays, connectors, batteries and antennae.
Each phone has its own chip, but let's use the Apple iPhone as an example. The recent iPhone 6S contains the A9 with a 64-bit system-on-chip and an embedded M9 motion co-processor, designed by Apple.
What's a SoC?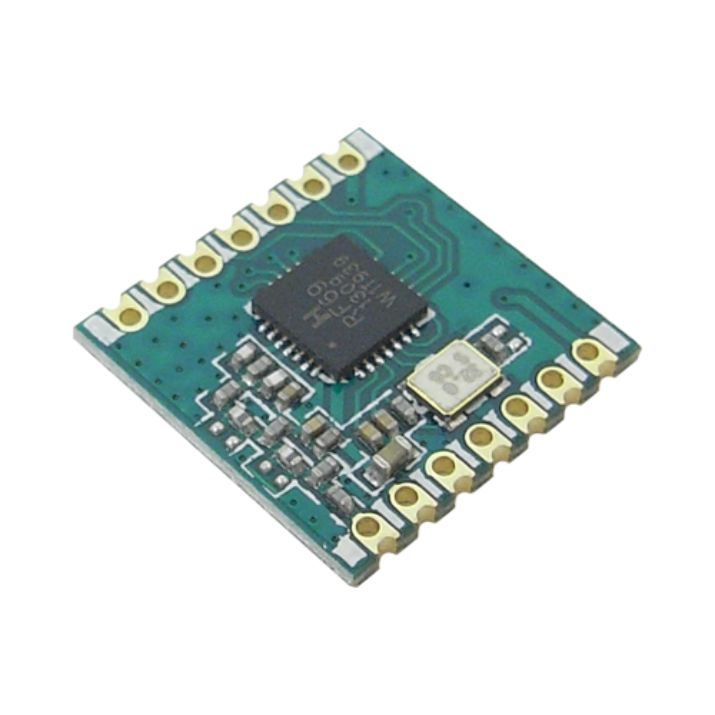 An example of a system-on-chip, the SQI60 433Mhz/868MHz ISM SoC transmitter module. (Image Credit: Sequoia)
A system-on-chip incorporates all of the components of a computer onto a single chip. These may include digital, analog, mixed-signal and radio frequency functions. SoCs have become quite popular in the world of mobile electronics because they do not consume too much power.
Back to the iPhone 6S. The phone also has 2GB of LPDDR4, a kind of double data rate synchronous DRAM. It also includes a new image processor that has an integrated M9 motion co-processor that provides services to the accelerometer, gyroscope, compass and barometer, as well as recognizes Siri's commands.
The typical smartphone comes with a touchscreen. There are plenty of touchscreens to choose from and they vary in resolution, size and pixel density.
When it comes to the iPhone 6S, we're looking at a four-inch display with 1136 x 640-pixel resolution at 326 pixels per inch (ppi). The Samsung Galaxy S7, on the other hand, has a 5.7-inch screen with 2560 x 1440-pixel resolution at 577 ppi.
The size of the display will determine how many pixels are crammed into a square inch, giving us the pixel density referred to as ppi. It's important to note that Apple doesn't measure in inches as Android manufacturers do, which makes screen comparisons of this nature difficult to conduct.
As screens get bigger, pixels get denser and faster, so many smartphone manufacturers are putting focus on improving image quality.
There are also plenty of display types, including LCD, IPS and OLED.
Smartphones are equipped with a variety of sensors that allow them to perform many of their special functions, though sensors have been used in mobile phones even before the birth of the smartphone, for features like microphones and number keys.
Some common smartphone sensors include:
Accelerometers, which measure changes in velocity.
Gyroscopes, which measure orientation.
(Put those two sensors together and they tell your screen when to rotate, along with other applications.)
Proximity sensors, which can detect nearby objects by emitting an electromagnetic field and then looks for changes in the return signal. One use for these sensors is detecting accidental touchscreen taps during a voice call, while the phone is next to your ear. The sensor turns off the screen when it's close to avoid any mishaps.
Ambient light sensor, which is used to detect light and adjust the screen's brightness—typically to conserve battery life.
Some recent smartphones also include a fingerprint sensor. For Apple, the iPhone 5S and higher incorporate the Touch ID, composed of sapphire crystal to protect the sensor and act as a lens to focus it on your finger. The sensor quickly reads a user's fingerprint and automatically unlocks the phone. This sensor uses advanced capacitive touch tech to take a high-resolution image from small sections of your fingerprint.
One very common use for our smartphones is photo-capturing. According to Consumer Reports, when it comes to the top seven smartphone cameras, Apple's iPhone doesn't make the cut. Instead, the article ranks some of the best smartphone cameras as the LGV10, Samsung Galaxy S7 Edge, and Nexus 6P.
Many factors are considered in determining which camera is best. Among these are sensor size, pixel size, aperture and flash capabilities, but ultimately, beauty lies in the eye of the beholder so the "best" camera is subject to some interpretation.
It's been rumored that Samsung could be working on a compact ½.3" camera sensor and eventually a 1/1.7" sensor with f/1.4 aperture, which would mean the camera has the potential to achieve larger and crisper images with improved overall light performance.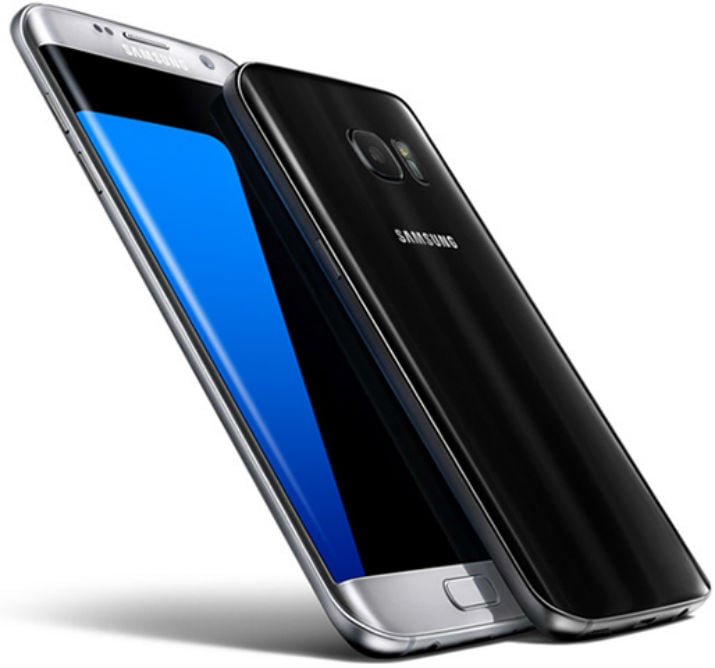 Samsung Galaxy S7 and S7 Edge. (Image Credit: Samsung)
And earlier this year, Sony released its IMX318 CMOS Exmor RS, which features a ½.6" stacked CMOS image sensor with a 5488 x 4112-pixel count.
But what do all of these numbers mean? This is what it comes down to.
Mexapixels refer to the number of pixels on the camera sensor. The more megapixels there are, the more detail there will be in your image. The smartphone's camera size doesn't have much of an effect on the quality as megapixels can be crammed into any size sensor. When we talk about aperture, we are looking at the size of the opening that light will flow through to get to the sensor. For an iPhone 6S you're dealing with a 12-megapixel (or 12 million pixels arranged in grid form) with an aperture size of f/2.2. Many smartphones are also implementing 4K video-recording capabilities as well.
A smartphone's operating system, commonly referred to as OS, is the base software on which the phone runs.
Google's Android OS was unveiled in 2007 and is popular among technology buffs because there are many customization factors. Apple's iOS was released at the time of the first iPhone in 2007. It ranks popular among more casual users, but does not allow for customization and runs a lot of timely updates. Its most recent version, iOS 9, features an intuitive interface, powerful features and robust security. The Galaxy S7 is powered by the latest Android Marshmallow OS, which offers less battery drain from applications not in use.
Smartphone users will probably tell you that a main concern is battery life.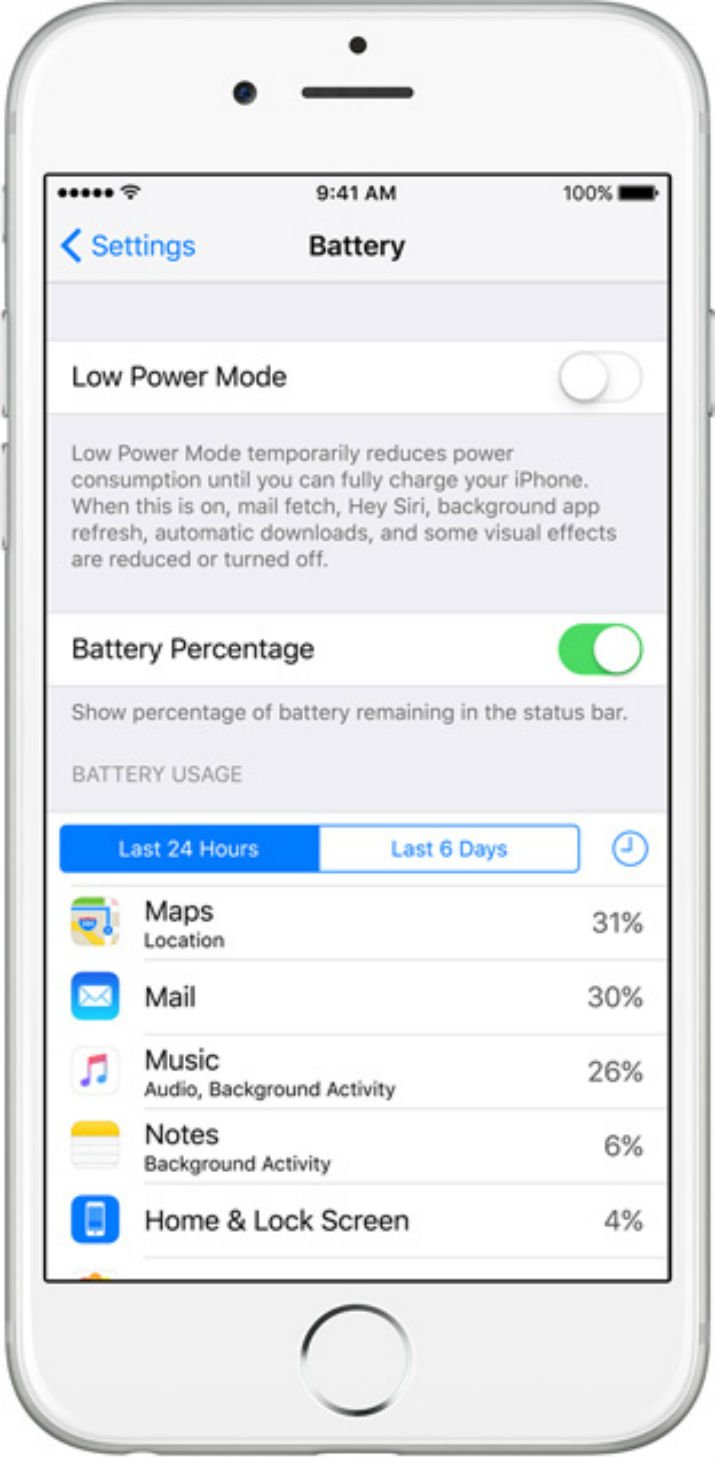 Battery life is important to consumers. (Image Credit: Apple) Nobody wants a phone that is going to die all the time. A smartphone's battery capacity is measured in milliAmp hours (mAh) and is a sound measurement of battery life. Apple's iPhone employs a lithium-ion battery that uses fast charging to reach 80% of its capacity, then switches to slower trickle charging. The most recent iPhone, the 6 Plus, contains a 2,915 mAH battery, while the Galaxy S7 has a 3,000 mAh battery.
All of the components of a smartphone come together so that a user can engage with different applications and perform numerous functions. This is where storage space comes in handy. Internal memory is the storage space installed by the manufacturer. So, for example, the Samsung Galaxy S7 contains 32GB, but if that isn't enough, it offers an additional 200GB by using a microSD card. Apple's iPhone 6 offers 16GB or 64GB of storage, as well as options to save to the "cloud."
All of this demonstrates that there's a whole lot more than meets the eye when it comes to using a smartphone.