Seoul Semiconductor Co. Ltd. has gone into mass production with a wafer level integrated chip on PCB (WICOP) light emitting diode (LED), a technology that does need processes such as die bonding or wire bonding.
The WICOP is a new concept for an LED product that is designed to overcome the limitations of existing chip scale package (CSP) solutions, Seoul says. Typically, wire bonding or die bonding is necessary for conventional LED packaging. The WICOP LED is designed to directly connect the chip to the printed circuit board (PCB) allowing for no packaging processes or other package components such as lead-frame or gold wire.
Furthermore, there is no immediate substrate as the size of the chip and package is 100% the same. The LED is small in size, highly efficient and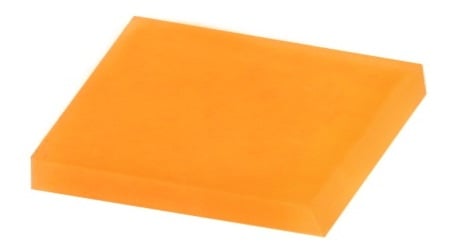 Seoul's new WICOP LED product for lighting applications. Source: Seoul Semiconductor provides a high luminance and thermal conductivity, the company says.
In conventional LED chips, a variety of equipment is required in production such as die bonding machines to attach the chip to the lead frame, wire bonding machines to connect electrodes to the gold wire as well as material in the product itself including lead frame, gold wire and adhesives required in each process. As a result of this packaging process, the package size is larger than the actual chip size, limiting space where the chip can be placed, the company says. This WICOP LED is an attempt to eliminate the need for this equipment and to reduce the size of the overall LED chip.
The company is targeting the WICOP LED for applications such as LED backlights, camera flashes, luminaires, vehicles and IT products.
Questions or comments on this story? Contact engineering360editors@ihs.com
Related links:
News articles:
LED Lighting Needs Vary Greatly by Sector
LED Drivers Deliver Flicker-Free Dimming of Tunable White and Color LEDs
LEDs Address Concerns of Efficient Street Lighting