Artificial light has historically served humans well. It has helped extend the usable parts of the day and view in the dark. However, until now, something critical has been missing from the functional specifications of bulbs, lamps and controls; the important interaction between light and human mood, cognitive function and natural sleep-wake patterns.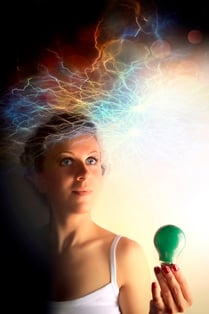 Human-centric lighting; the important interaction between light and human mood, cognitive function and natural sleep-wake patterns.It is now on the verge of shifting in a potentially big way as human-centric lighting breaks into the scene. Increased awareness and scientific research about the connection between light and human wellness, plus advances in lighting engineering, design and technology is driving innovation among leading players and nontraditional competitors.
"Human-centric lighting will be one of the bigger things we expect to see in the lighting industry in the next one to three years," says Fabian Hoelzenbein, lighting and LEDs analyst at IHS, adding that the firm will release an in-depth report about its potential growth later this year.
At a high level, growth has a twofold reason, he says. Generally, LED technology, while still advancing, has reached a peak where manufacturers have solved many issues associated with light quality and color. Now, as they seek out new ways to differentiate themselves competitively and meet revenue targets, human-centric lighting offers promises.
Further, scientific research continues to show how lighting has many non-visual, biologic effects on human feelings, functioning and health. For instance, blue light is associated with morning and daytime sun, helping us feel more awake and alert, whereas red and yellow light induces relaxation and drowsiness, he says. Blue light also changes people's moods, and as Electronics360's Peter Brown article on Blues in the Light, where lights are being installed in rail station platforms help to reduce suicide rates.
However, what intensity of blue would work best in different settings with different groups of people, asks Attila Mórotz, policy director at LightingEurope, an industry association representing leading European lighting manufacturers, national lighting associations and companies producing materials. That is where the industry will be heading in the next few years.
"There is a logical understanding of how light works, and we know how the sun, or lack of sunlight, affects us. Now, we are at the point where we will begin to translate the language of the light into the physics of lighting and how it influences human behavior."
As commercial and consumer interests increase and projects like Lighting for People, which curates and provides the latest scientific information and encourages human-centric lighting development— take off— this segment of the lighting industry could become a multibillion-euro business and cover about 7% of the general lighting market in Europe in a few short years, LightingEurope found in a joint study with the German Electrical and Electronic Manufacturers' Association (ZVEI) and A.T. Kearney.
The organization expects to see applications to be used in various education, health, hospitality, industrial, office, retail and residential settings.
Who will figure it out and win?
More widespread adoption is likely to play out in other markets in the near-term, particularly in the Americas where there is heightened focused on next-generation lighting innovation, several industry observers says.
The question is which players will reap the most rewards. While traditional lighting companies like Philips, Acuity and Osram are dedicating product development dollars to this area, other well-known brands outside the lighting industry could disrupt the field as the Internet of Things expands, says Stan Walerczyk, principal of Lighting Wizards and chair of the Human Centric Lighting Society and Committee. Big names such as Apple, Cisco, Google and others with a huge breadth of technology know and clout in the electronics component supply chain have deep pockets and could partner with — acquire lighting companies — find other ways to leverage what is happening in the connected lighting and the power over Ethernet space, speculates Walerczyk.
"It will be a battle," he says. "Many companies are looking into this. Some of them really get it. But others are legacy companies that may not be able to make changes fast enough."
Robert Karlicek, Smart Lighting Engineering Research Center's director and professor, also suggested via an email interview that advances in sensing technology and autonomous lighting system design could be important factors going forward.
"We see the biggest issue (and opportunity) around the topic of sensing. Here at the ERC, we claim that today's luminaire is essentially blind because it cannot really sense the illumination needs of its environment. We see many more lighting companies looking at advanced sensor activities to include in luminaire designs so they can 'see' for better control and new services," he writes. "Where we see human-centric lighting headed today is really around autonomous lighting systems that can sense the lighting needs of the occupants being illuminated while preserving privacy (meaning no cameras). Preliminary research suggests that lighting can accelerate healing in hospitals, [and] may have possible applications in chronic pain management, certainly as part of a strategy for treating sleep disorders. As more is known, this understanding will be built into intelligent control systems that will 'know' what needs to be done."
To contact the author of this article, email engineering360editors@ihs.com