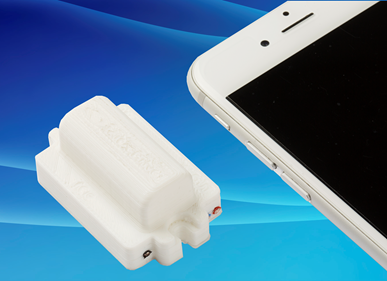 Source: Seoul Semiconductors
Seoul Semiconductor has introduced a new LED driver series with five times higher power than existing devices. The microdriver delivers over 24 W of output power with a power density of 20 W/in.3. In comparison, standard existing drivers have a maximum power density of only 3 to 5 W/in.3. In addition, the Seoul Semiconductor drivers are 80 percent smaller.
Important features and specifications include:
- Extremely low flicker making it compliant with California Title 24 flicker
- Available in 10 models, rated 8-24 W in 120 V and 230 V versions.
- Extremely small package – at least 10 times smaller than conventional drivers
- Based on the patented Seoul Semiconductor Acrich driver technology
- Low inrush current
- Phase cut dimming
- IP66 rated - enclosures compliant
- CE recognized
- Class B EMI
- 2.5kV surge protection
"The new MicroDriver Series LED drivers will have a significant impact on external converters, enabling lighting design engineers to dramatically reduce the size, weight and volume of their luminaires," explained Keith Hopwood, executive vice-president at Seoul Semiconductor. "This breakthrough in size reduction for the MicroDriver Series is the result of the company's continuing investment in Acrich high voltage LED technology, delivering benefits for customers in a smaller size, increased efficiency and lower costs."
The MicroDriver series is suitable for light designs of up to 2,400 lumens. The small size allows designers to mount more light sources on the board to reduce the total size of the fixture.
About Seoul Semiconductor:
Seoul Semiconductor develops and commercializes light emitting diodes (LEDs) for automotive, general illumination, specialty lighting and backlighting markets. As the fourth-largest LED manufacturer globally, Seoul Semiconductor holds more than 12,000 patents, offers a wide range of technologies and mass produces innovative LED products such as SunLike -- delivering the world's best light quality in a next-generation LED enabling human-centric lighting optimized for circadian rhythms; WICOP -- a simpler structured package-free LED which provides market leading color uniformity, cost savings at the fixture level with high lumen density and allows design flexibility; NanoDriver Series -- the world's smallest 24W DC LED drivers; Acrich, the world's first high-voltage AC-driven LED technology developed in 2005, includes all AC LED-related technologies from chip to module and circuit fabrication, as well as multi-junction technology (MJT); and nPola, a new LED product based on GaN-substrate technology that achieves more than ten times the output of conventional LEDs. UCD constitutes a high color gamut display which delivers more than 90 percent NTSC.
For more information about Seoul Semiconductor, please click here.