The free upgrade to Microsoft's Windows 10 operating system begins today, July 29, and it is an important launch for the software giant after the many failures of Windows 8.
According to IHS, Microsoft has been caught in a catch-up role following the policy of other operating systems (OS)—such as Google's Android and Apple's iOs—to drive the market into a free upgradable software generation. After Windows 8 was introduced with numerous failures in the minds of consumers, Microsoft has been forced to roll out an (OS) that consumers can transition to, feel comfortable about doing so and understand that there will be a positive outcome by upgrading to Windows 10, IHS says.
"As [Microsoft] moves into this new generation of OS upgrades, they must execute, be user friendly and be free of major bugs," says Craig Stice,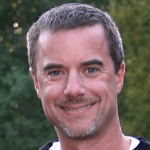 Craig Stice, senior principal analyst for compute, servers and storage at IHS.
Much Needed PC Attention
The PC market in 2015 has been struggling as the result of a commercial refresh after the retirement of Windows XP. Microprocessor giant Intel Corp. announced earlier this year that it was cutting its capital spending estimate in the anticipation of a mid-single-digit decline in the PC industry. Caution in the PC market was echoed by other semiconductor vendors facing similar problems.
With Microsoft offering a free upgrade to Windows 10, the days of a new OS driving new PC demand or replacement are long gone, Stice says. However, with the increased awareness of the new OS and the marketing campaigns from Microsoft, much-needed attention will be coming to the PC market.
"Windows 10 is a landing pad for the commercial markets, although these markets will typically take 12 to 18 months before a refresh, as they will wait to ensure all the bugs are worked out," Stice says.
Weakened Mobile OS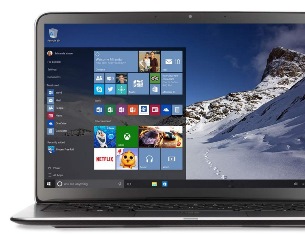 A screenshot of the new Microsoft Windows 10. The company understands that it has lost the smartphone OS war to iOS and Android and its strategy with Windows 10—delivering to PCs and tablets first and not mobile—clearly shows this, says Ian Fogg, director of mobile analysis at IHS.
Now, the company is offering its flagship apps such as Microsoft Office and Halo to rival smartphone OS, where the bulk of the users reside, Fogg says.
Fogg calls Windows 10 Mobile one step forward for the software giant but two steps backward. While on one hand, the company is trying to mimic that of a larger screen PC OS in response to the iPhone and Android but on the other, it is putting out an OS that is weakened as a result of not being fully optimized for smartphones. Furthermore, the interface decisions that differentiated the modern user interface on smartphones has been withdrawn in Windows 10 Mobile
Questions or comments on this story? Contact engineering360editors@ihs.com
Related links:
IHS Compute, Servers & Storage
News articles:
Microsoft Positions Xbox One to Compete Against Sony
PCs Off to a Slow Start in 2015
Will Windows 10 Create a Microsoft Ecosystem?
Windows-based ARM Servers a 'Very Real' Threat to Intel