Intel Corp. is tightening its belt in what CEO Brian Kranzich says will be a difficult year for the PC industry, which he expects to decline by a "mid-single digit" percentage. Intel is cutting its capital spending plans for 2015 and plans to curb spending in other areas as well, Kranzich says.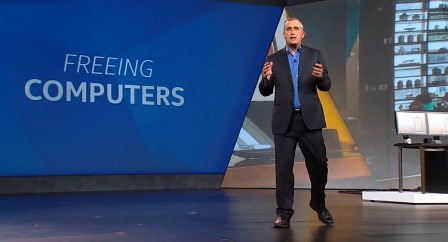 Intel CEO Brian Krzanich. Image Credit: Intel
Krzanich's comments came during Intel's first quarter earnings conference call, where he tempered his statement about a poor year for the PC market with enthusiasm for the upcoming release of Windows 10 this summer and the release of Intel's sixth-generation desktop microprocessor, codenamed Skylake.
Intel's revenue for the quarter managed to remain flat while net income rose only 3% from the same period last year. Krzanich says the decrease in PC desktop sales, particularly for small and medium businesses, dragged Intel's revenue downward. He also blames tepid macroeconomic conditions and an appreciating U.S. dollar.
"It's definitely been a bit of a roller coaster ride for the PC market," says Craig Stice, senior principal analyst for compute, servers and storage at IHS Inc. Stice says the disappointing PC sales in the first quarter are interesting giving the successful year the PC market had in 2014. Stice agrees with Intel that an inventory correction was the result of such poor results as well as "a considerable ending to the commercial refresh cycle from last year's Windows XP retirement."
But unlike Intel, Stice isn't sure all of 2015 will be a disappointment for the PC market. "I'm not sold on the idea that this quarter will define the rest of the year," Stice says. "Yes, it will be a hard hole to dig out of, but I do feel there is opportunity for well improved demand in the second half of the year with Windows 10 and Intel's Skylake."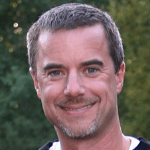 Craig SticeStice adds that a host of new products are coming from both Windows 10 and Skylake that may help the overall market for the year. "In other words, I don't necessarily believe demand is disappearing, but 2015 could be more cyclical," he says.
Intel managed to remain flat for the quarter thanks to double-digit growth delivered by the company's NAND memory group, which grew by 14%, and the Internet of Things (IoT) group, which delivered 11% growth. In March, Intel and Micron formed an agreement to jointly develop 3D NAND, with production slated to begin in the second half of 2015.
Krzanich boasts that the 3D NAND from Intel/Micron will offer "roughly three times the stated capacity of competing technologies, which aren't expected until 2016." Krzanich says 3D NAND can provide greater than 10 terabytes of storage in a two-and-a-half inch solid state drive (SSD). Krzanich says this will be the first 3D NAND product to be architected to be lower cost than 2D.
Stacy Smith, Intel's chief financial officer, says there was an inventory burn off in the first quarter from PC manufacturers and that the company expects this to continue in the second quarter in advance of the release of Windows 10. After the Windows 10 release, Smith says the PC market should return to growth.
However, Intel is planning ahead for a year where its other business groups will have to carry the load for the microprocessor giant. Intel is lowering its capital spending, spending on R&D and spending on mergers and acquisitions.
"We are moving to reuse capacity by rolling it to 14nm and to align overall capacity with demand," Smith says. Intel's capital spending estimate has been adjusted to roughly $8.7 billion, down $1.3 billion from its prior guidance.
To address the changes in PC demand, Intel says it is working to transform the company by developing products in a broad range of in-markets such as data center, IoT and business. Smith says in the first quarter these group accounted for 40% of overall revenue at Intel and two-thirds of the company's operating profit.
Questions or comments on this story? Contact peter.brown@globalspec.com
Related links:
News articles: