Toshiba Corp. (Tokyo) and Microsoft Corp. (Redmond, Washington) have signed a memorandum of understanding (MoU) to work together on solutions for the Internet of Things (IoT).
Toshiba plans to combine its ApP Lite processors, sensors and memory components—and equipment based on them—with its own cloud-based data storage. Microsoft will provide its Azure access and data analytics cloud services to the team effort.
Toshiba plans to start delivering IoT applications for multiple market segments in 2015.
Azure is a cloud computing platform from which Toshiba will use private line services called Azure ExpressRoute and advanced analytics known as Azure Machine Learning.
Jagdish Rebello, senior director of cloud and computer electronics at IHS Inc., says the deal between Toshiba and Microsoft is a good first step for the two companies to come together and develop solutions that work seamlessly to drive efficiencies and reduce the barriers to IoT deployment. But, Rebello adds, to be effective, it's important for the two firms to get other players into their ecosystem.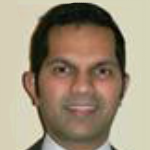 Jagdish Rebello"In an application that is extremely fragmented, it is absolutely critical for the vendor ecosystem to offer economical, easy-to-deploy solutions that make the business models for IoT deployment profitable," Rebello says.
Azure uses a virtual hard disk (VHD) to create a virtual machine, with user-specified numbers of processor cores and memory capacities. VHDs in Azure can use predefined Microsoft specifications, or users can opt for either a third party or user-defined configuration. Given the significance of IoT, Microsoft appears ready to partner with Toshiba to help it create something fit for purpose quickly and to improve its own ability to offer a cloud platform tailored for IoT to other customers.
"This partnership presents a unique opportunity for Microsoft and Toshiba to bring together the best of our technologies and offer a compelling value proposition to our enterprise customers and further build a more information-friendly and comfortable community," says Shigeyoshi Shimotsuji, executive vice president of industrial ICT solutions for Toshiba, in a statement.
Toshiba's Application Processor Lite (ApP Lite) family is a series of lean processors based on licensed ARM cores with various integrated sensors, wireless, graphics and DSP options. The leanest is the TZ1000 family, aimed at wearables and as a sensor hub. Based on the Cortex-M4F, it includes Bluetooth Low Energy and tri-axis accelerometer, gyroscope and magnetometer.
The TZ2000, based on a single Cortex-A9 processor core, dispenses with integrated sensors and wireless and is aimed at industrial and white goods applications. The TZ5000 is a yet higher performance dual-core Cortex-A9 based processor aimed at thin-clients, home gateways. It comes with GPU and video processing on chip and Wi-Fi baseband processing.
Toshiba also recently announced it was teaming up with Cisco Systems Inc. in November 2014 (see Toshiba, Cisco Team for IoT). That agreement was to pair Cisco's Fog Computing 2 network environment with Toshiba's endpoint management technology.
Questions or comments on this story? Contact peter.clarke@ihs.com
Related links:
IHS Data Centers, Cloud & IT Infrastructure


News articles: