As CES 2022 commences this week despite the surge in the nation's COVID-19 Omicron-variant cases, the tradeshow is focused on bringing attendees into the so-called "metaverse" — a virtual reality (VR) space where users interact with computer-generated environments as well as with other users.
Bringing attendees to the metaverse are an assortment of VR, augment reality (AR) and extended reality (XR) devices making their debut at the event, which is held January 5-8. Follow along with Electronics360 as it examines some of the devices that are designed to usher folks into the VR/AR/XR space at CES 2022.
Hyundai Mobis' metaverse
A leader in vehicle technology, Hyundai Mobis has used CES 2022 as the proving ground for demonstrations of its virtual showroom. Attendees have the option of experiencing the company's new battery run electric vehicle (EV) M.Vision Pop and its fuel cell-run EV M.Vision 2Go concept vehicles virtually.

Source: Hyundai Mobis
At the Hyundai Mobis exhibit, attendees can create and upload a personalized avatar to Hyundai Mobis' metaverse space M.Vision Town to experience the concept vehicles.
"We designed an exhibition that demonstrates the advancements and capabilities of Hyundai Mobis innovation through the power of the accelerating metaverse," said vice president of communication, Jin-ho Park. "Customers around the world will be able to experience various technologies for an eco-friendly mobility future."
Smart goggles galore
While previous CES tradeshows have seen their fair share of smart goggles, headsets and glasses, this year's iterations stand out more for their ability to blend in. Unlike previous iterations that were large and bulky, the smart googles and headsets used to access the metaverse now resemble more traditional looking glasses.
The Vuzix Corporation, an AR products and smart glasses manufacturer, has earned itself a CES 2022 Innovation Award honoree designation for its Vuzix Shield Smart Glasses. The powerful, untethered smart glasses debuting at CES 2022 will soon be paired with Verizon's 5G ultrawideband service and edge compute platform for immersive sports training and fan experiences, according to the company.
Similarly, Kura Technologies, also an AR smart glass manufacturer, has debuted its own brand of Kura Gallium Augmented Reality smart glasses at CES 2022. Also a CES 2022 Innovation Award honoree, Kura's glasses feature a 150° field of view (FoV), a lightweight 80 g form factor and 100 times the brightness of competitor's goggles.
Meanwhile, electronics firm TCL has debuted its NXTWEAR AIR glasses. With a 75 g form factor, these lightweight smart glasses offer users an untethered working, gaming and watching experience. In addition to immersing users in games and videos, these goggles can also reportedly serve as a second work screen.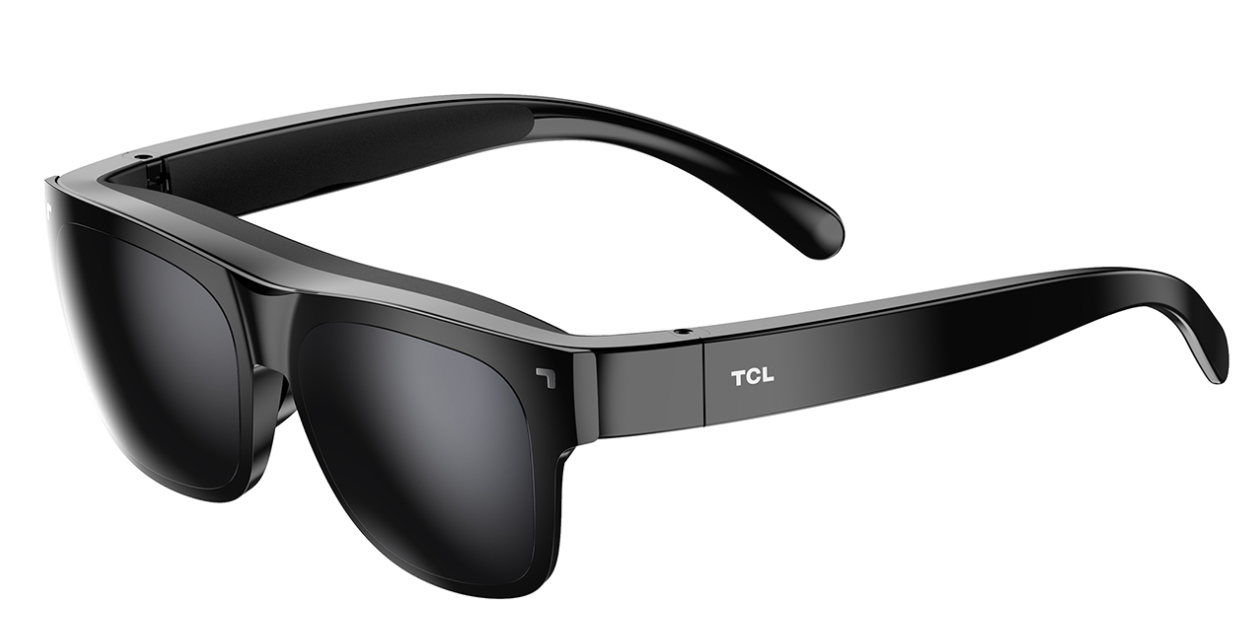 Source: TCL
Contact lenses
Making the pathways into the metaverse even less bulky are electronic soft contact lenses from electronics firm InWith Corp. that enable users to easily transition from the real world to XR.
A possible application for the technology could be tunable vision via a mobile device and AR through a mobile device. According to the company, users could deploy this tech as a means for traveling back and forth from the real world to metaverse.
Beauty tech
Beauty tech company Perfect Corp has brought its virtual try-on tools to CES 2022. The company has used the tradeshow to demonstrate its new foundation-matching tool, jewelry try-on tech and AR makeup application.
"Much like AR and AI, virtual try-on technologies have become essential to drive customer engagement; engaging experiences in the AR metaverse will become equally as important for beauty brands," explained a spokesperson from Perfect Corp.
Check back with Electronics360 for more of its coverage of CES 2022, which is taking place January 5-8 in Las Vegas, Nevada.