Samsung Electronics' new gaming monitor, the Odyssey G7, has been optimized to provide a high quality gaming experience with a sleek design and unique shape. The front bezel has been designed with a dynamic curved shape, and if a user turns the monitor, circular lighting on the back of the device emits a subtle blue light.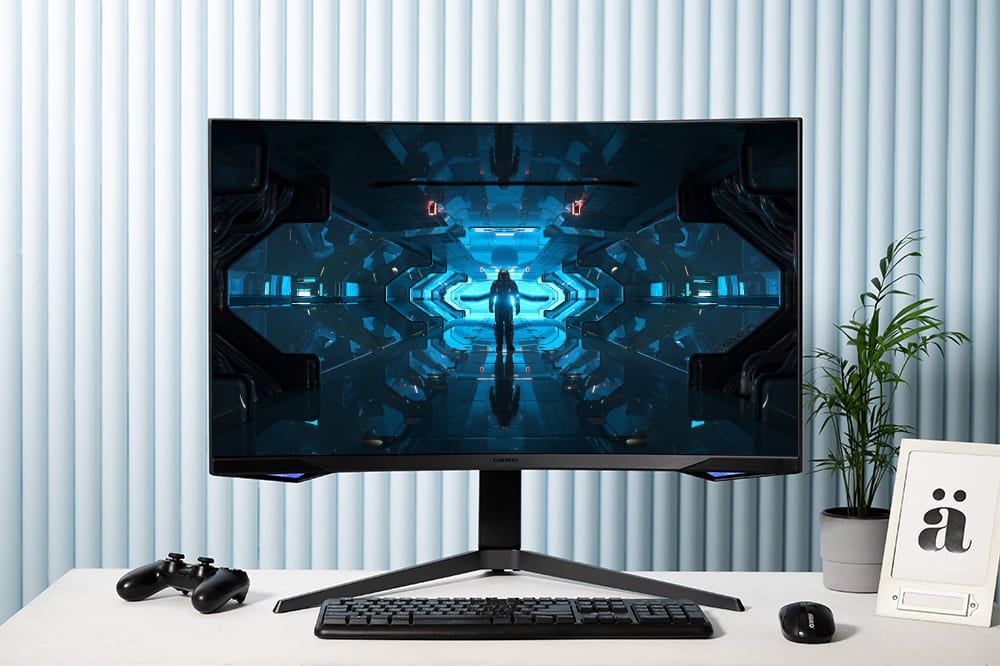 The Odyssey G7. Source: Samsung Electronics
The monitor's design can suit any user, regardless of their height or gaming preferences. Users can adjust the height of the monitor via its stand. The Odyssey' G7's has a slim stand to allow gaming sessions to remain comfortable.
The Odyssey G7 has a fast response time of 1 ms (GTG) that allows for the instantaneous application of mouse commands. It also has a high screen refresh rate of 240 Hz, so gamers can enjoy smooth transitions and complete control over their gaming experiences.
Whether playing a multi-player or single-player game, total immersion a key factor. The Odyssey G7 monitor has a curved QLED panel with the world's first maximum curvature of 1000R which means for a consistent field of view.
The Odyssey G7 has been specifically designed to minimize visual fatigue by offering consistent brightness, contrast range and color coordination from the center to each edge of the monitor. Even after partaking in a gaming session that runs late into the night, users' eyes remain unstressed.
Learn more about the Odyssey G7 here.