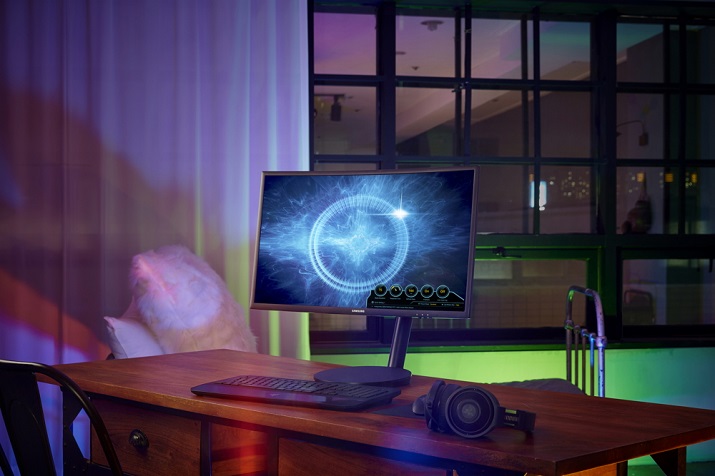 The cadmium-free quantum dot monitors provide an enhanced picture quality and offer gaming-friendly options for professional gamers. Source: Samsung
Samsung Electronics has introduced a line of curved monitors featuring quantum dot technology targeting the gaming market.
The curved monitors—available in 24- and 27-inch models—provide enhanced picture quality and gaming-friendly features to give professional gamers a better immersive experience, Samsung says. The monitors provide for colors across a 125% sRGB spectrum to produce a 3,000:1 contrast ratio in both light and dark settings. The monitors also employ cadmium-free quantum dot technology.
The CFG70 monitor combines motion blur reduction technology with its VA panel, and Samsung says it is the first curved monitor to produce a 1 ms moving picture response time. This rapid rate reduces the display transitions between moving and animated objects.
Other technology features include integrated AMD FreeSync Technology over HDMI functionality that synchronizes the screen's 144 Hz refresh rate with AMD graphics cards. The CFG70 includes a dedicated gaming interface, allowing gamers to modify and personalize their gameplay settings. Also included are hotkeys on the front and back of the display for users to adjust gameplay settings.