It will not only be wearables, AR/VR headsets, the latest smartphones and smart home gadgets coming to the 2017 Consumer Electronics Show (CES). Samsung Electronics will also unveil its latest quantum dot curved monitor targeted at gamers and multimedia enthusiasts.
The CH711 quantum dot light-emitting diode (QLED) monitor will be available in 27- and 31.5-inch variations. Samsung says the new monitor will deliver vivid picture quality regardless of the content that is being viewed, whether it is a streaming movie, video game or other media. The curved monitor includes a 1,800R curvature and an ultra-wide 178° viewing angle, allowing viewers to adjust the monitor's horizontal and vertical positioning.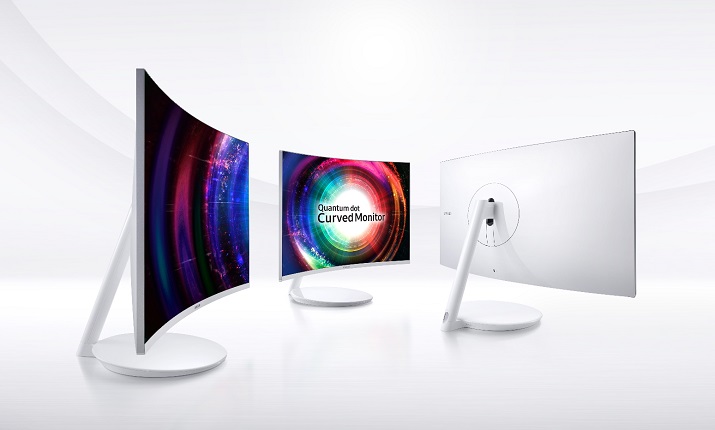 Samsung's curved quantum dot monitors offer a 2,560 × 1,440 resolution and a 360° three-sided boundless design. Source: Samsung With a resolution of 2,560 × 1,440, the CH711 model includes a 360° three-sided boundless design. At CES, Samsung will give attendees a firsthand look with some of the latest video game titles running on the curved devices. Samsung will also demonstrate the monitors through a livestream gaming competition.
While this new monitor is scheduled for release in early 2017, Samsung's previously announced QLED models—the GFG70 and CF701—will make their debut at CES.
The 2017 CES trade show will take place in Las Vegas from January 5 through 8.