Researchers from Trinity College in Dublin have created a suite of biological sensors by chemically reengineering pigments to act like a Venus Flytrap. The sensors can detect and grab specific molecules from the air.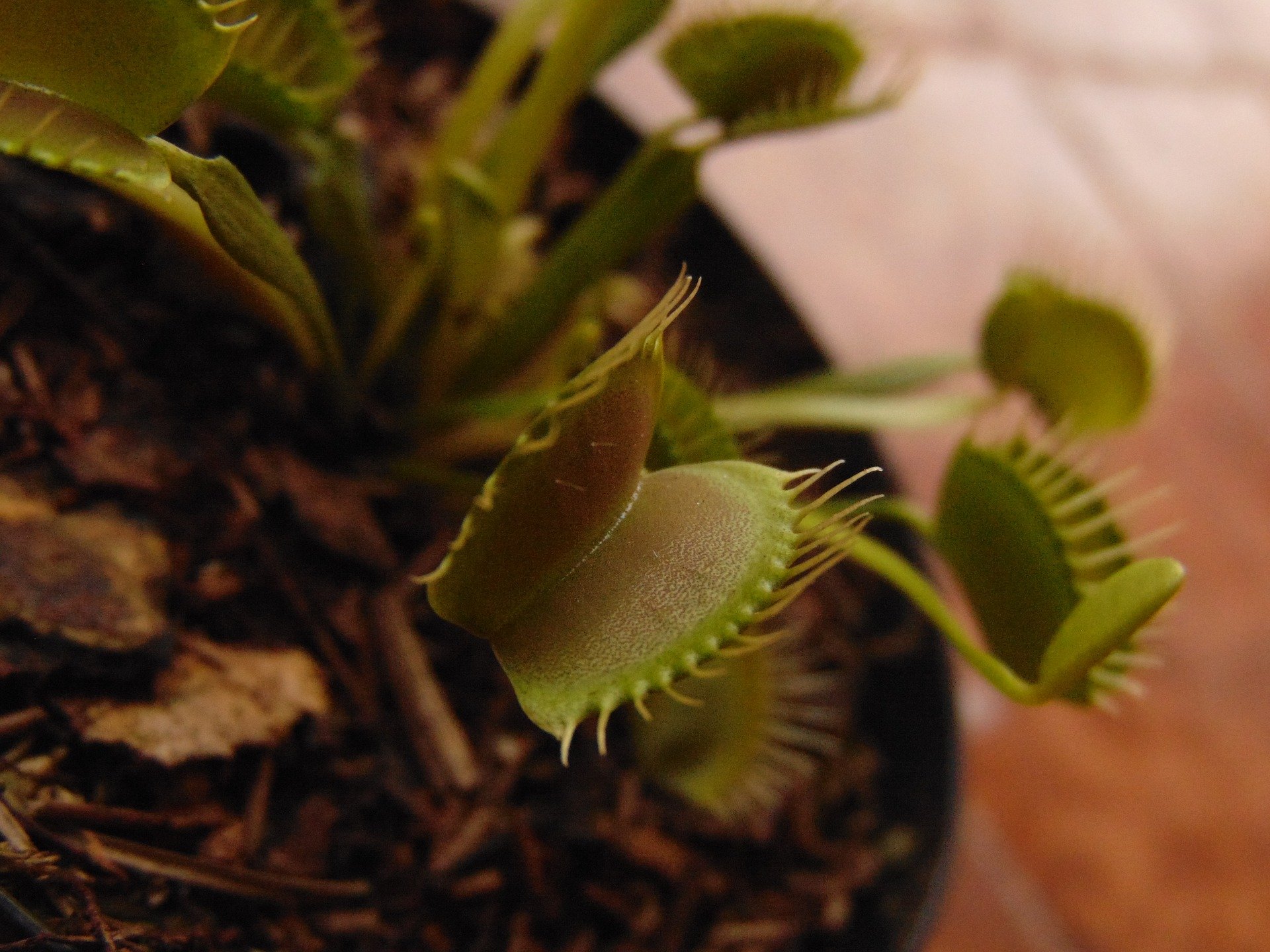 (Source: pixabay)
Porphyrins, otherwise known as the pigments of life, are key to this project. Porphyrins are a unique class of intensely colored pigments that are important in any living organism's metabolism. In humans, porphyrins make heme, the red blood cell pigment that transports oxygen. In plants, porphyrins make chlorophyll, the green plant pigment that harvests light and drives photosynthesis. In nature, the active version of porphyrins has a variety of metals at its core.
The team used a disruptive approach to study metal-free porphyrins. They created a new range of molecule receptors. The receptors forced porphyrin molecules to turn inside out, creating a saddle shape. When the molecules are bent out of shape, they look like a Venus Flytrap. The stiff hairs in the center trigger the molecule to close, much like the "mouth" of a Venus Flytrap. This shape allowed researchers to exploit the core of the molecule, which was previously inaccessible. When a molecule is captured, peripheral groups of porphyrin selectively holds the target molecules in place in the core, creating a functional and selective binding packet. When the target molecules are captured, the molecule drastically changes color.
When functional groups were introduced near the center, the porphyrin could catch small molecules and hold them in its cavity. This method could be used to catch pharmaceutical and agricultural pollutants.
A paper on this research was published in Angewante Chemie.