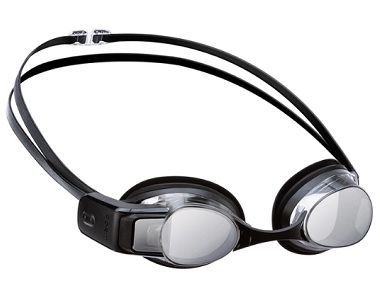 The new swim goggles from Form. Source: FormSports tech company Form has introduced a pair of augmented reality goggles to give swimmers real-time visual feedback for sports training.
The swim goggles measure distance, stroke rate, pace per 100 and calories burned, all of which are displayed directly in the swimmer's line of sight as they swim. The goggles include similar FDA-certified silicone eye seals and chemical-resistant anti-fog technology used in diving masks.
The goggles have a swim app for both iPhone and Android that enables swimmers and coaches to review and share workouts recorded to help track progress over time. The device can also be customized to display the exact metrics that are displayed in the goggles and when each metric appears such as while swimming, after turns or during rest.