Linköping University in Sweden and the University of Helsinki researchers have created a serious online game that aims to help farmers understand and adapt to climate change.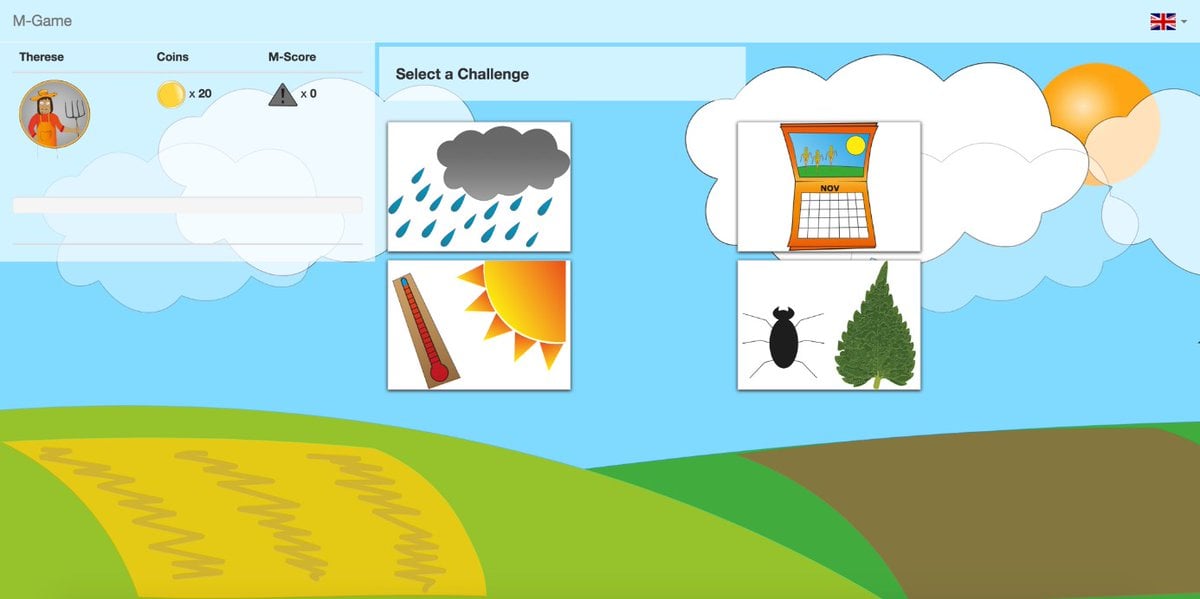 This is the interface for the Maladaptation Game. (Source: Linköping University/University of Helsinki)
The goal of the game is to avoid future maladaptation. Maladaptation is the implementation of poor decisions and methods that were first thought to be helpful, but over time have done more harm than good and put humans in danger. The new game, called Maladaptation Game, aims to make farmers aware of the options they have to help them adjust to climate change while also telling them the long-term effects of these choices.
Maladaptation Game presents the player with four climate change scenarios: precipitation, temperature increase/drought, longer growing seasons and increased risk of pests and weeds. The player is given a scenario and 20 coins to spend on one of six solutions presented for that scenario, which also adds to the player's maladaptation score. The goal is to make the right choices for the farm but also keep the maladaptation score low. Each choice has a potentially negative effect. The player must accept the risks before making a choice. Once players go through all four scenarios, they can view their overall maladaptation score.
Researchers hope that this game can help open farmers' eyes to new ways of thinking about farming and climate change. Games like the Maladaptation Game can also put other users in an environment they wouldn't typically be in and enable further understanding of the issues that others, in this case farmers, are facing.
A paper on the game was published in Open Agriculture.