It's the end of the world as we know it…and I feel fine.
The iconic lyrics from REM's 1987 song "It's the End of the World" may be a stream of consciousness to embrace the problems of a troubled world or just a fever dream gone awry, but, according to a University of Buffalo study, if the world were to end, the behavior of most people would lean more toward being calm and helpful rather than violent.
The study was based on the virtual actions of more than 80,000 players in a role-playing video game called ArcheAge. Researchers claim this is the first large-scale quantitative analysis into how player behavior changes during a trial test of a game scheduled to end.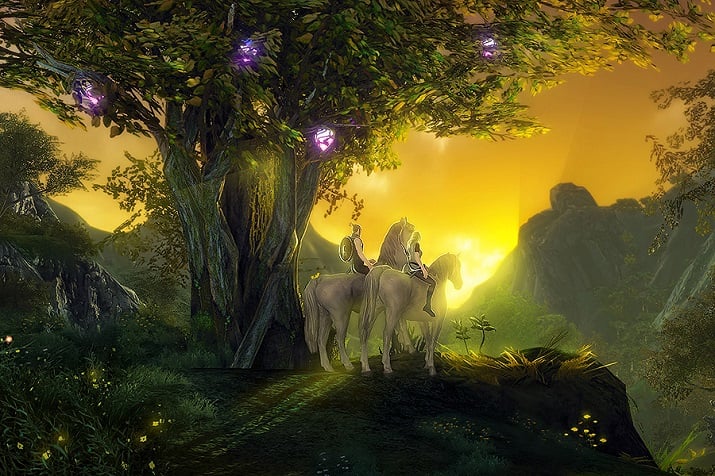 Behavior in the video game ArcheAge showed most people were helpful and calm rather than violent. Source: University of Buffalo While researchers acknowledge that the results of the study have limitations because they are based on actions inside a video game, it does offer a realistic view into the behavior of people in an end-of-days scenario. While some people would engage in violent acts, a majority of those in the study were more willing to help others and, above all else, remain calm.
"We realize that, because this is a video game, the true consequences of the world ending are purely virtual," says Ahreum Kang, postdoctoral researcher at UB's School of Engineering and Applied Sciences. "That being said, our dataset represents about as close as we can get to an actual end-of-the-world scenario."
The study was classified into 75 different in-game actions, including combat, partying and building houses. As the game neared its conclusion, anti-social behavior, such as murder, did increase but was still a small percentage of the overall population. Most players engaged in prosocial behavior such as strengthening existing relationships and forming new ones.
"It's kind of like sitting next to a stranger on the airplane. You may keep to yourself during the flight, but as the plane reaches the runway, you strike up a conversation knowing the end is in sight," Kang says.
The study could be used to give game designers a better understanding of players and how to reduce the number of people that play one game for an extended period of time then leave early for another game after quickly losing interest.