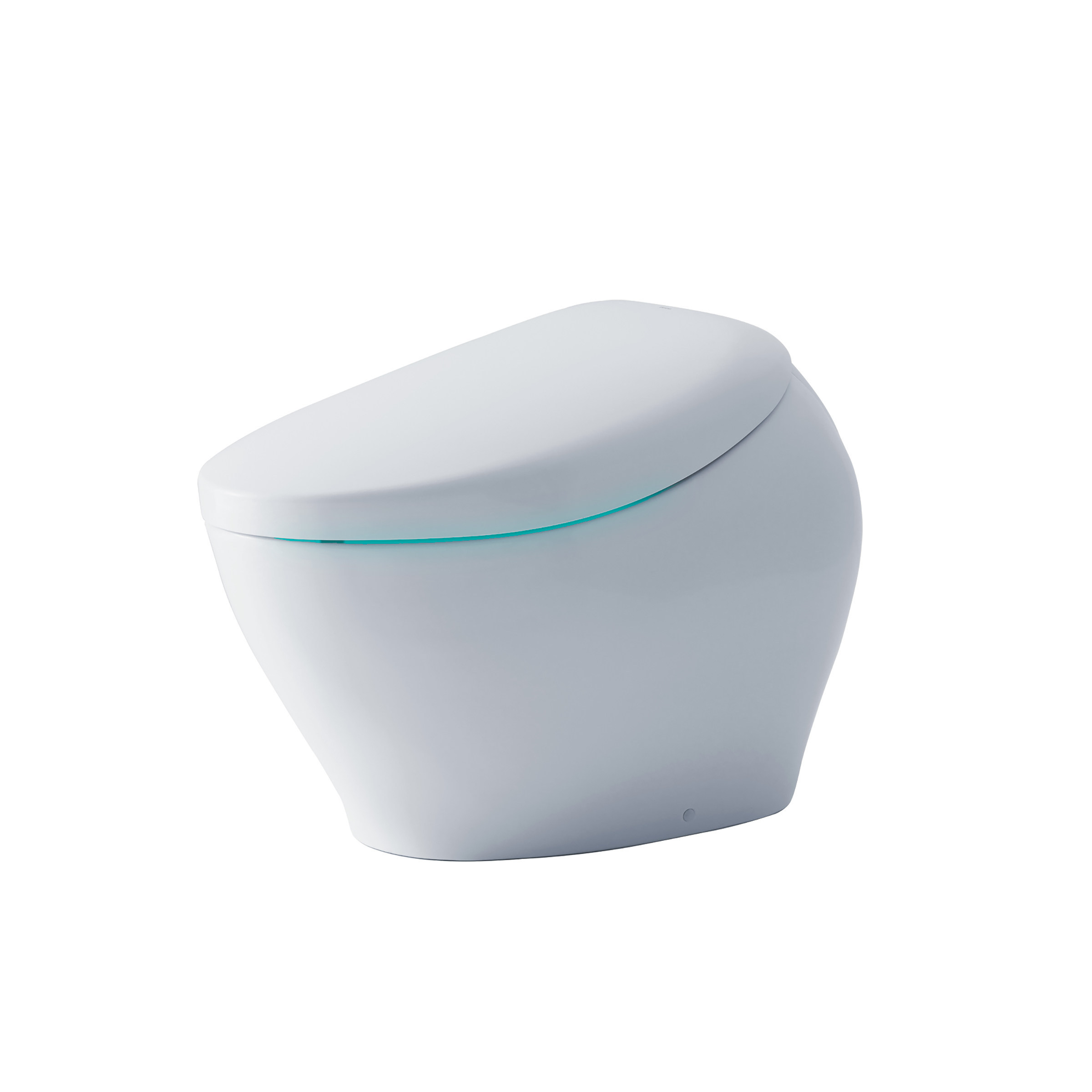 The NEOREST NX2 Intelligent Toilet. Source: Toto
Like shows from previous years, CES 2019 will be replete with new offerings from all across the technology spectrum. This will inevitably include some unusual products that integrate technology into unexpected places: Take, for instance, the bathroom.
Attendees at last year's show were all abuzz over the introduction of the Kohler Numi, a talking toilet with Alexa integration. This year, plumbing manufacturer Toto has announced that two of its products have been named CES 2019 Innovation Awards Honorees — a distinction bestowed by a panel of judges and based on design, functionality, consumer appeal, engineering and how the products compare with their competition.
As for the Toto products themselves, they are flotation tubs that simulate zero gravity to offer a sensation of astronaut-like weightlessness (sounds cool!)…and what the company is calling its "most beautiful intelligent toilet" (say what?).
It's true. The NEOREST NX2 has an elliptical silhouette "inspired by the natural beauty of pebbles shaped by water over time," along with features such as auto open/close, auto flush, in-bowl catalytic deodorizer, an integrated warm-water "personal cleansing system" and even a heated seat.
The company seems pretty serious about liking a fresh bowl. Its environmentally friendly Actilight cleansing technology is described as so: "It starts with a plain water pre-mist that reduces waste and grime's sticking. After each flush, EWATER+ mists the bowl with electrolyzed water, which has a slightly acidic pH value, to keep it clean and fresh. Activated by the integrated UV light, ACTILIGHT's titanium dioxide and zirconium glazed bowl becomes super hydrophilic — waste, lime scale and mold wash away with ease. The activated surface also triggers photocatalysis, accelerating the decomposition of all organic substances at the cellular level."
If all this toilet-talk seems a little unnerving, though, Toto's description of the way its floating tub works offers a far more relaxed approach: "Quieting the brain's response to stress and arousal encourages deep mental and muscular relaxation, enhanced by special massage jets producing a therapeutic flow of warm air bubbles enveloping the entire body. A stream of warm water flows from the height-adjustable Neck Spa, an ergonomic pillow that keeps the neck and shoulders comfortably warm. HYDROHANDS massage jets create the experience of real hands massaging the lower back."
So, take your pick, but either of these CES honorees provide evidence that technology innovation can happen just about anywhere — even in that most private of home sanctuaries.
Visit Toto during CES 2019 at Booth #42342 in the Smart Home Marketplace, Tech West, Sands Expo Halls A-D.