Healthcare technology is always a highlight of the annual CES tradeshow. While this year's CES is unlike any other — due to COVID-19 forcing the event from a crowded conference center to an all-digital format — new healthcare technology was rolled out nonetheless.
Following is a summary of some of the healthcare technology that debuted at the all-digital CES 2021, which was held Jan. 11-14.
Remote health monitoring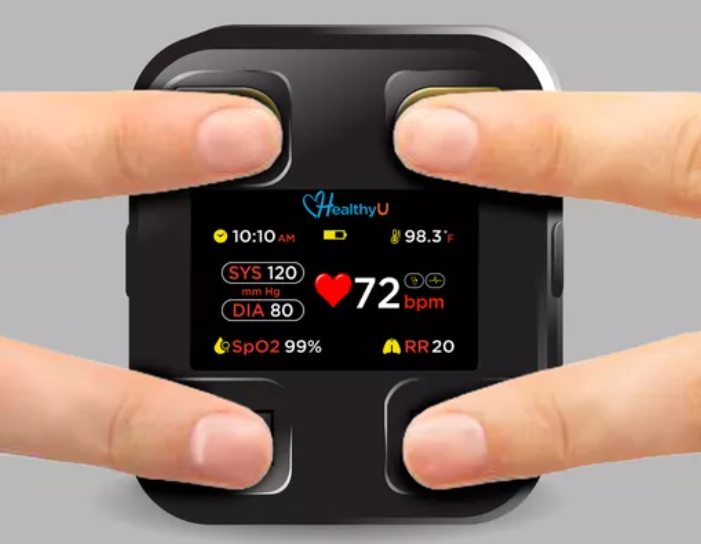 Source: HD MedicalA host of remote monitoring kits made their debut at CES 2021, no doubt spurred on by the COVID-19 pandemic, which has forced global closures and overwhelmed both healthcare facilities and healthcare workers. As such, innovators have sought contactless ways to monitor patients, both inside and outside of healthcare facilities.
One such health monitoring kit, the HealthyU, was debuted by health tech company HD Medical. The all-in-one remote monitoring tool features an echocardiogram (ECG), a temperature sensor, a pulse oximeter, microphones for recording heart and lung function and blood pressure sensors for tracking the vital signs of patients remotely. Once the kit collects data about the patient, that information is communicated to a doctor.
Smart thermometer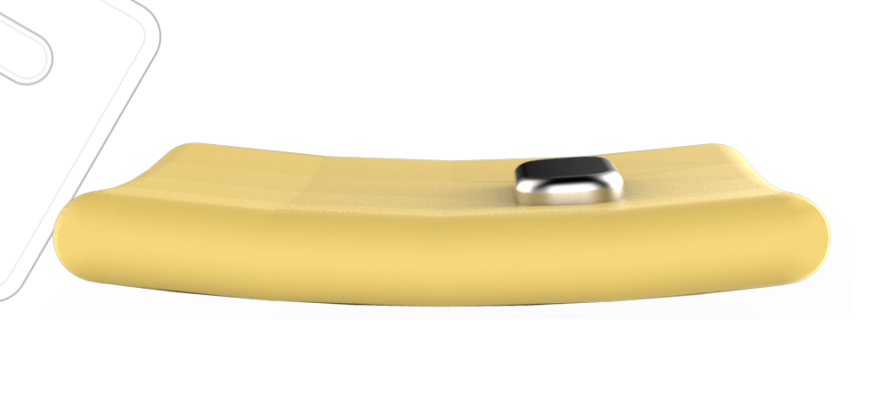 Source: iWEECAREA startup from Taiwan has introduced its smart thermometer, dubbed the Temp Pal, at CES 2021. Tech startup iWEECARE designed the postage stamp-sized wearable smart patch to simplify temperature checks. The patch transmits those readings wirelessly to a doctor for remote monitoring. In addition to monitoring the wearer for temperature spikes, the patch also tracks the wearer's medication history.
The thermometer is small and flexible enough to be worn by infants and can also be used for fertility applications, wherein a user consistently monitors their basal body temperature.
Helmets for Alzheimer's detection
The benefits of an electroencephalogram (EEG) have been built into a so-called Alzheimer's helmet dubbed the iSyncWare from tech company iMediSync. According to its developers, the helmet can detect electrical activity in the wearer's brain for the diagnosis of neurological disorders such as epilepsy and dementia. The helmet also reportedly detects the early signs of Alzheimer's Disease.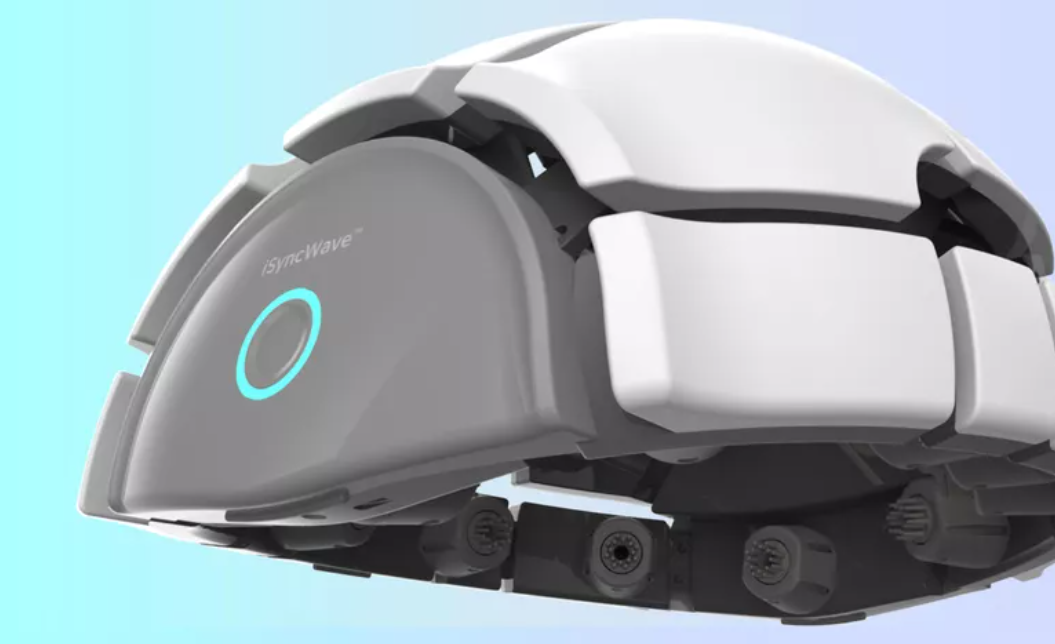 Source: iMediSync
Additionally, the helmet can be used to provide light emitting diode (LED) therapy for a host of neurological issues including Parkinson's disease, TBI, PTSD, ADHD and depression, among others.
Smart mirror
Designed to serve as a personal wellness assistant, the internet of things (IoT) connected smart mirror, called Thermis, from wellness tech company CareOS, offers users a tool for preventive care. The interactive mirror features assorted sensors for conducting temperature checks and skin analysis via ultraviolet (UV) light. Mounted above the bathroom sink, the mirror can also make relaxation recommendations, such as breathing exercises, to serve as a preventive measure against future stress-related mental and physical health issues.
Smart sink
Understanding that key to preventing the spread of infections and viruses like COVID-19 is handwashing, U.K. startup Medic-lead, ltd., has debuted an artificial intelligence (AI)-enabled handwashing sink at CES 2021.
The Handsteco is an automated wash basin that automatically dispenses hand soap and offers up hand washing guidelines from the World Health Organization on an accompanying display to ensure proper handwashing techniques are followed. Additionally, movements are tracked by the system to ensure thorough and accurate handwashing.
Smart toilet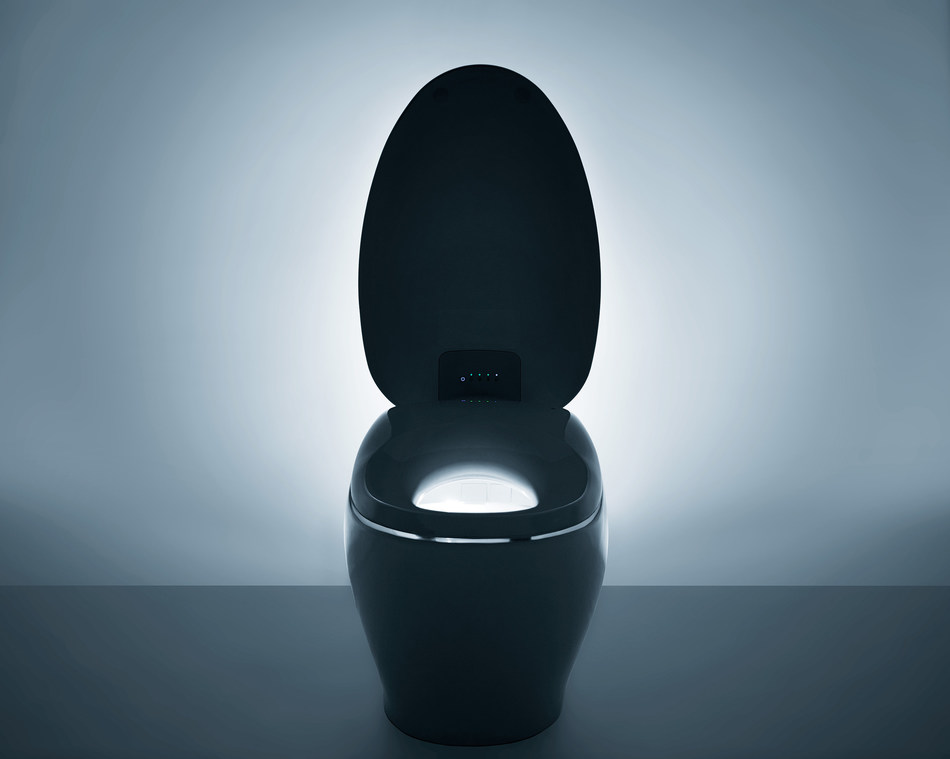 Source: ToToOverall health is demonstrated both inside and out, which is why Japanese toilet manufacturer ToTo developed its ToTo Wellness Toilet — to measure a user's "outputs," so to speak.
The smart toilet is enhanced with sensing technology that scans a user's body and analyzes waste output as the user sits on the wellness toilet. Following an analysis of the user's waste, the toilet makes dietary suggestions for improving overall health via connected mobile app.
This is just a sampling of the healthcare technology to debut at CES 2021. Check back with Electronics360 for more CES 2021 coverage.