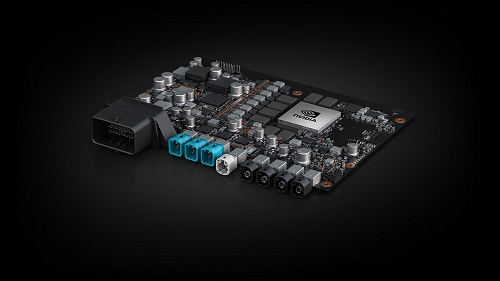 The Drive AGX Xavier will be the core computer of future Volvo cars. Source: NvidiaVolvo Cars is expanding its relationship with Nvidia to include the Drive AGX Xavier self-driving car platform as the core computer for the next-generation of vehicles.
The technology will allow Volvo to implement an advanced computing platform into its new cars based on its forthcoming Scalable Product Architecture 2 (SPA 2) vehicle platform. The first vehicle featuring the Xavier are slated to appear early in the next decade, Volvo said.
Using Xavier, Volvo will take steps in both artificial intelligence for vehicles as well as a higher level of computing power. Adding 360 degree perception capabilities and a driver monitoring system, the core computer will help Volvo introduce fully autonomous cars in the next few years, the company said.
The SPA 2 architecture is the next-generation of Volvo's original SPA modular vehicle architecture, which forms the basis for its 90 Series and 60 Series cars launched in the recent years. SPA 2 will add areas such as electrification, connectivity and autonomous driving capabilities which will all be powered by the Drive AGX Xavier platform.
This new agreement with Nvidia expands the existing collaboration between the two companies. Last year both companies started joint development of advanced systems and software for self-driving cars.