Self-driving car company Optimus Ride has partnered with Nvidia to supply the computer system for their autonomous vehicles. The Nvidia Drive AGX Xavier™ computing platform combines deep learning, sensor fusion and surround vision and is capable of delivering 30 trillion operations per second. The computer can process vehicle localization and data from cameras, radar and lidar sensors, in real-time to provide safe and robust path planning.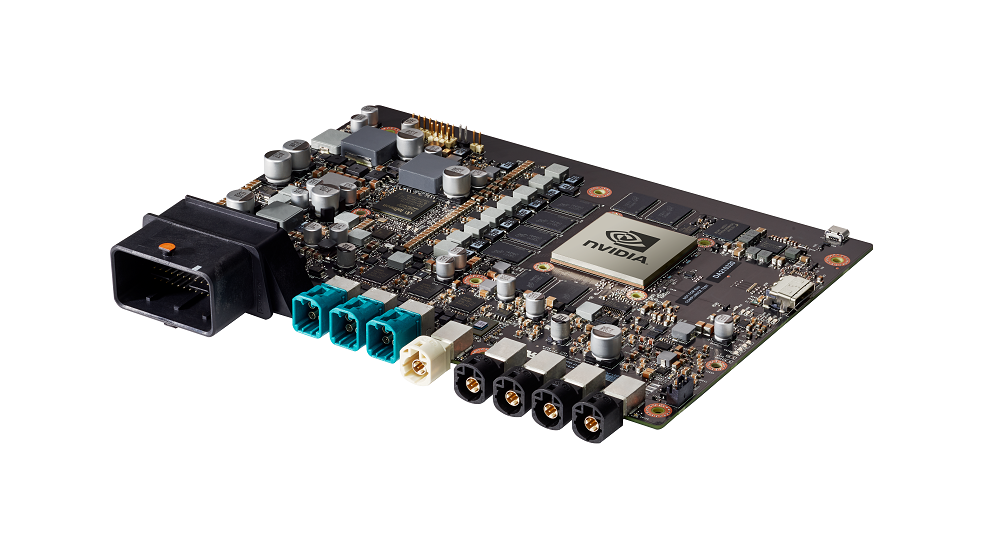 Nvidia Drive AGX Xavier. Source: Nvidia
Targeted to Tier 1 suppliers and automakers of automated and autonomous vehicles, the Xavier system-on-a-chip (SoC) is the world's first processor built specifically for autonomous driving. The SoC incorporates six different types of processors for redundant and diverse algorithms.
The Nvidia Drive platform will allow Optimus Ride to:
Build its first fully driverless (Level 4) fleet service for geofenced deployments
Scale vehicle intelligence to deploy globally in the autonomous vehicle marketplace
Boston-based Optimus Ride is an autonomous vehicle startup with roots at the Massachusettes Institute of Technology (MIT). Optimus Ride's initial plans for the Nvidia Drive AGX platform call for upgrading vehicles currently being tested in Boston's Seaport District as well as the 1,550-acre Union Point Smart City mixed-use development in Weymouth, Massachusetts.
The 18-month Union Point pilot program will allow the 2,000 smart-city residents to travel the six-plus miles of roadway within the development in an Optimus Ride autonomous vehicle and connect to the South Weymouth commuter rail station in a driverless car free of charge. Residents can call for a ride using a mobile app.
Nvidia's deal with Optimus Ride follows an earlier announcement by Volvo that they plan to integrate Nvidia Drive AGX Xavier in their next generation of vehicles. Volvo is using the computing platform for energy management technology, new connectivity services, in-car personalization options and autonomous drive technology.
Read the full press release.