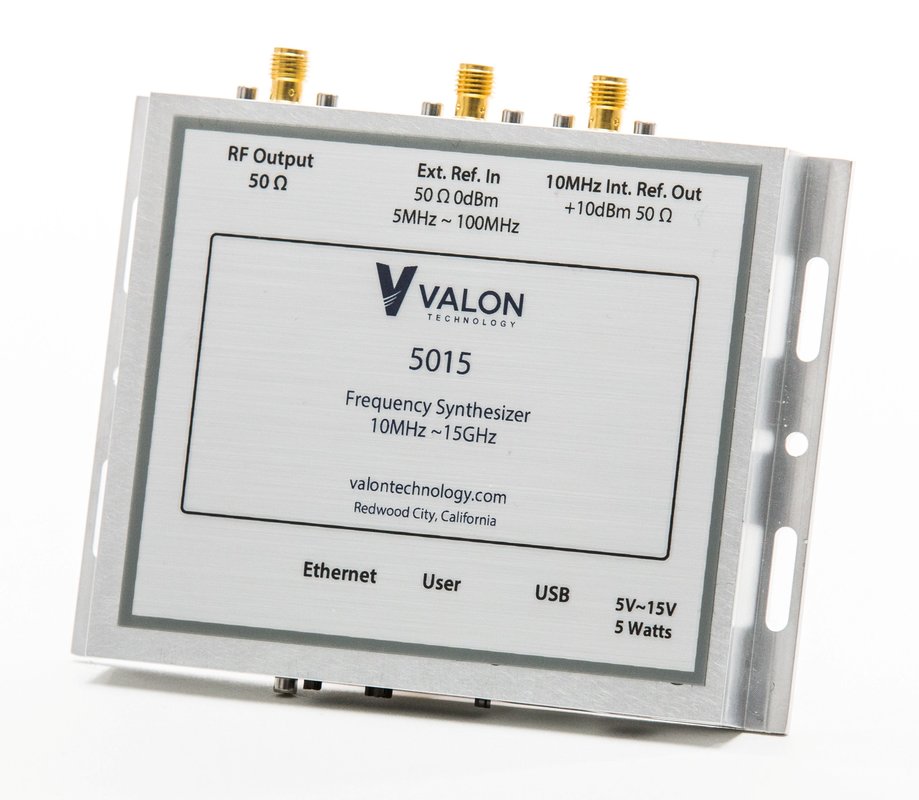 Source: Valon Technology
Valon Technology has launched the Valon 5015 wide-range frequency synthesizer module. The Valon 5015 uses multiple phase-lock loops to provide high-level, low-phase-noise signals throughout the 10 MHz to the 15 GHz range.
Valon's range of frequency synthesizers works for a wide variety of applications such as wireless engineering, point-to-point microwave communications, electro-optics, molecular spectroscopy, particle physics and radio astronomy.
The Valon 5015 frequency uses multiple phase-lock loops to provide exceptionally low phase noise over the 10 MHz to the 15 GHz range. It has a multiple loop technique that also greatly reduces spurs while providing high-resolution tuning precision. There is a high RF power output across a wide frequency range greater than 13 dBm, typically 15 dBm. The module incorporates an efficient switching power regulator allowing for an input voltage range from 5 to 15 volts. The external reference frequency can be from 10 MHz to 120 MHz. The rugged design coupled with Valon's proven design and testing methodology ensures high reliability for the most demanding applications.