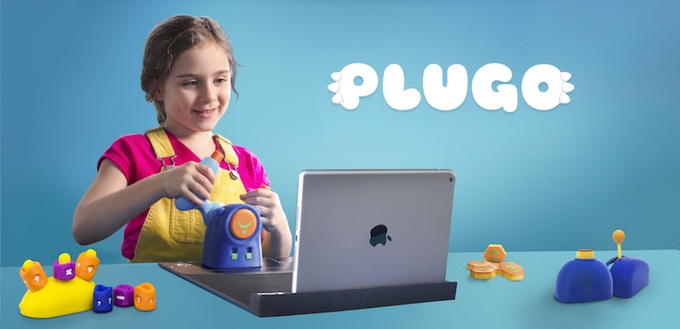 Source: PlayShifu/Kickstarter
PlayShifu has launched the Plugo on Kickstarter. Plugo is an immersive, educational AR gaming system that challenges and enhances children's mental and physical development with STEM integration.
The new gaming system includes a base and modular, interchangeable kits such as a steering wheel, a clickable joystick, a set of number blocks and magnetic hexagon building blocks. Each kit comes with its own set of games and inherent learning. The system is compatible with most tablets and smartphones. Multiple gaming options and future expansion packs will give children a hands-on, portable learning experience every time they play.
By plugging an iPhone or tablet into Plugo's easy-to-use base gamepad, children can play with 3D game experiences like exploring deep oceans in a submarine or solving city missions in a helicopter. Children are learning mathematics, logical reasoning, vocabulary, comprehension and more through the interactive games.
Plugo is currently available for preorder on Kickstarter for $35. This includes one Plugo gamepad setup and your choice of one gaming kit.
Visit the Plugo Kickstarter page to learn more or back the campaign.