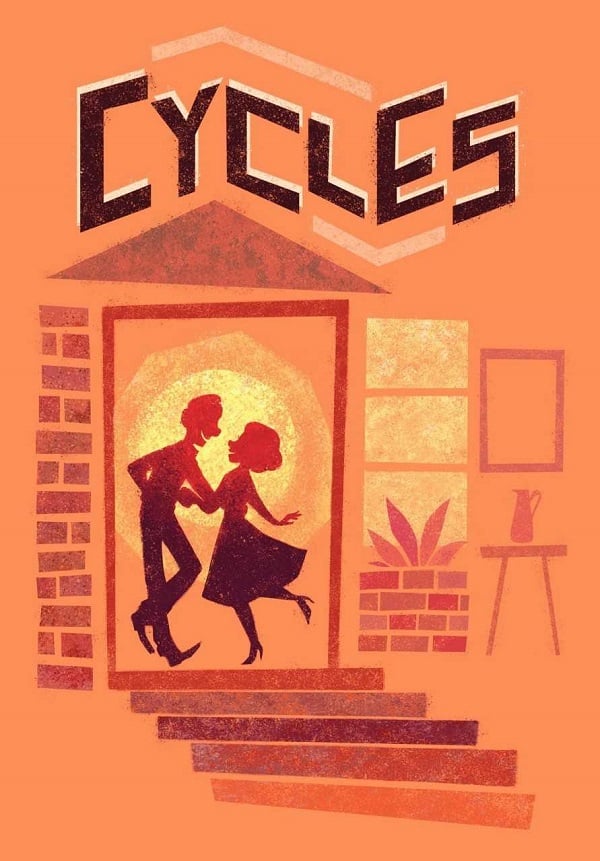 "Cycles" image courtesy of Walt Disney Animation StudiosWalt Disney Animation Studios leaps into the creative world of virtual reality with its first VR short film, Cycles, premiering at SIGGRAPH 2018 in Vancouver, Canada.
The film's creators hope viewers will embrace VR by connecting with the story and the characters.
"VR is an amazing technology and a lot of times the technology is what is really celebrated. We hope more and more people begin to see the emotional weight of VR films, and with Cycles in particular, we hope they will feel the emotions we aimed to convey with our story," said director Jeff Gipson.
The story depicted in Cycles was inspired by Gipson's relationship with his grandparents over the course of his life, as well as his earlier career as an architect and his love of action sports such as freestyle BMX.
"Every house has a story unique to the people, the characters who live there," said Gipson. "We wanted to create a story in this single place and be able to have the viewer witness life happening around them. It is an emotionally driven film, expressing the real ups and downs, the happy and sad moments in life."
VR filmmaking has some unique creative challenges; for starters, translating the story to the VR "screen." Instead of traditional storyboarding, Gipson and his team used Quill VR painting techniques and motion capture. Painters and artists created 3D models of the characters and drew scenes. Use of light and color saturation help guide the viewer's eyes.
A team of 50 collaborators completed Cycles in four months as part of a professional development program.
"What's cool for VR is that we are really on the edge of trying to figure out what it is and how to tell stories in this new medium," said Gipson. "In VR, you can look anywhere and really be transported to a different world, experience it from different angles, and see every detail. We want people watching to feel alive and feel emotion, and give them a true cinematic experience."
Cycles will be presented to SIGGRAPH 2018 attendees at the Immersive Pavilion, a new space for the conference devoted to virtual, augmented and mixed reality. The Pavilion will contain the VR Theater, the Vrcade space for VR, AR and MR games or experiences, and the Village, a showcase for large-scale projects.
SIGGRAPH 2018, marking the 45th annual conference hosted by ACM SIGGRAPH, will take place from August 12-16 at the Vancouver Convention Centre.