Submersible drones have been making a strong showing in recent months for either commercial use as well as for scientific study or military use.
We have seen the Whiteshark Mix introduced at CES, OpenROV's Trident drone and numerous others.
The latest is from Aquarobotman in the form of an ultra HD 4K photo- and video-taking underwater drone that can reach a depth of up to 100 meters.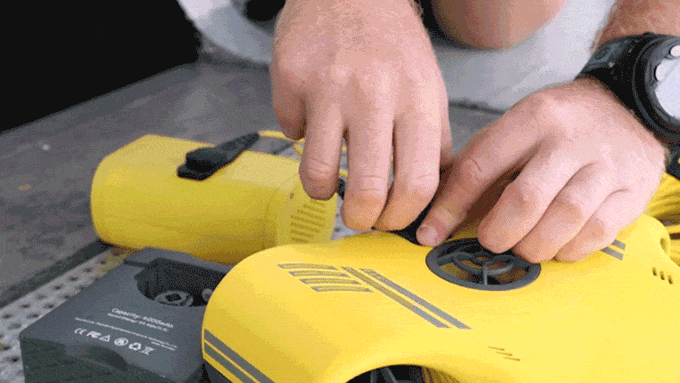 Called Nemo, the underwater drone can maintain stability while submerged without extra control, making real-time, high-definition and clear underwater views possible. Donning virtual reality goggles, a user can see what the drone is doing, and users can share video on a smartphone through social networks. Because the underwater drone includes a quick-change modular battery cell, a few backup cells can enable longer hours of time in the water.
Under testing, Aquarobotman sent the underwater drone to check a ship's engine problem, explore caves and found manta rays in Hawaii and crocodiles in Florida. First production of the vessel is underway and the company is using Kickstarter to generate funding for future production as well as to generate buzz about the device. First shipments of Nemo are slated to begin in July.
The four-thruster system is easy to control. Simply turn it on and connect an app to a Wi-Fi network and it is ready to go. The device is tethered because radio signals are blocked underwater, so the tether works to store and transfer video, which can then be viewed in real-time on the app through a smartphone or tablet.
The Kickstarter campaign has already surpassed its goal of $30,000 but if you are interested in finding out more information, click here.