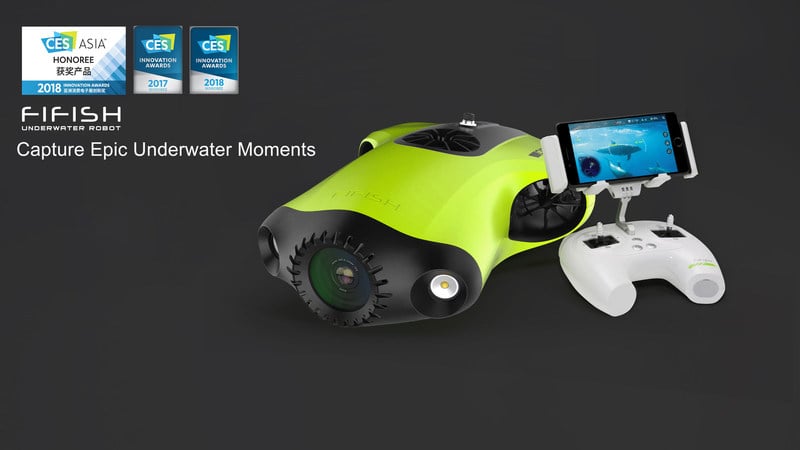 Source: Fifish P3
The Fifish team has spent two years in creating the new Fifish P3 underwater drone. The new drone is now available and will ship in mid-June.
The camera on the Fifish P3 has an underwater lens with an ultra-wide angle of 162 FOV. It can take 4K video and 20 megapixel photos and includes 4,000 lumens for lighting. The stabilized camera with shooting algorithm creates stable footage.
Fifish P3 has streamlined curve and modeling that provides smooth operation and flexible navigation in the water, six directions of movements, two hours of operating battery life, 100 meters working depth, the ability to watch the epic moments in 1,080P real-time streaming via Fifish app and more. Fifish P3 had a live show at CES Asia 2018.
It will be shipped from the middle of June for $3,499.
To learn more, visit Fifish P3.