While not as numerous as their flying counterparts, underwater drones have been ramping up in terms of their quantity and quality over the past year.
Earlier this month, Nemo was launched with a capability of diving to 100 meters with an ultra HD 4K photo and video carrying camera. Before that, OpenROV launched its Trident drone through a Kickstarter campaign that uses Real-time Innovations (RTI) Connext DDS as its connectivity platform. MIT's CSAIL even created a soft robotic drone that uses a Super Nintendo controller to swim alongside real fish to study aquatic life untethered.
Now comes the Navatics MITO, a remotely operated vehicle (ROV) that includes a 4K camera, a remote control system to explore depths and a waterproof swappable battery system in an underwater drone that can fit inside a backpack.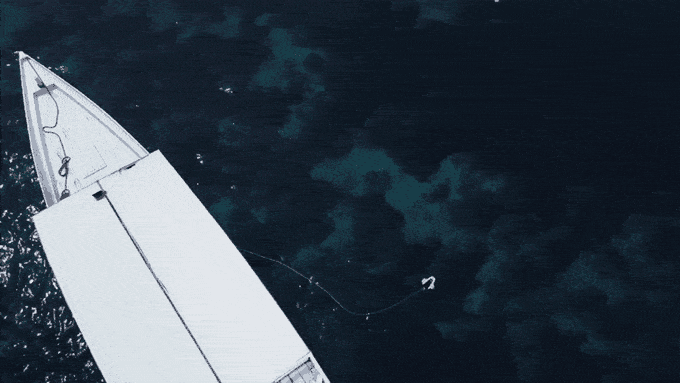 Navatics said the MITO underwater drone is the only ROV with an adjustable tilt lock. This means the drone can tilt lock from negative 45 degrees to 45 degrees enabling it to capture tilt-down or tilt-up shots while moving forward or backward.
The remote controls use radio frequency that connects a user's smartphone to a wireless transmission system on a waterproof buoy with a range up to 1,640 feet. MITO can also submerge up to about 131 feet in ocean depths.
The submersible can shoot 4K video at 30 frames per second and capture 8-megapixel stills that can be stored on an onboard 64GB storage. It also offers 1080p streaming to the Navatics app, which features built-in tools for color correction and to share underwater moments directly on social media.
The company said because the drone is designed with high torque and low rotation speed brushless thrusters, it will produce less noise pollution and won't scare off marine animals.
Navatics has begun a Kickstarter campaign in order to drum up funding for production and word of mouth. The campaign has already met its initial goal of $30,000 after just a few days; however, you can still join in on the crowdfunding.