There are plenty of drones on the market that allow professionals and consumers to fly the device in the air, either for fun or for aerial photography (like recently released Spark). There are also a host of new underwater drones that allow researchers or consumers to take underwater photography, such as the Titan that can withstand depths of up to 492 feet; the Fifish P3 that can take 4K video under water; the MITO that can adjust 45 degrees to take different underwater photography angles; the Nemo that can dive 100 meters and take 4K photos; and the Trident that uses software to produce multiple video and Wi-Fi for streaming.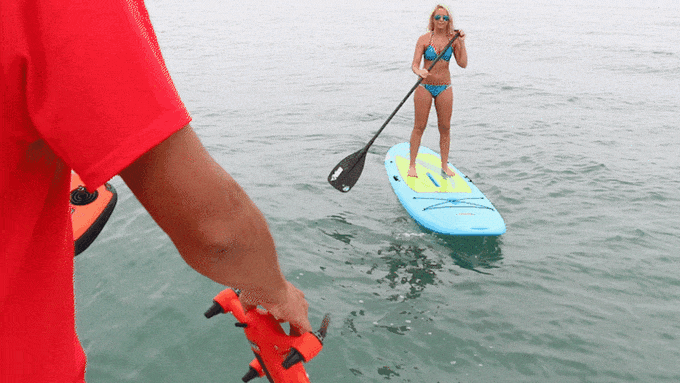 The new Spry from SwellProUSA can fly in the air at more than 40 mph, briefly submerge under water and float like a boat. Its remote control is also waterproof for consumer peace of mind.
The drone allows for taking 4K 30fps video and 12 megapixel photography, contains 64 GB of memory and can connect to Wi-Fi. The interchangeable battery gives Spry the ability to fly 17 minutes at up to 43 mph.
A mobile app allows a user to unlock full manual mode and enables a racing mode that turns off the device's internal GPS and automatic leveling feature. The app also allows the device to follow a subject, orbit around a point of interest and return to a pilot's location.
Spry is currently running a Kickstarter campaign with more details about the device. While the campaign has already met its campaign goals, you can support the project by clicking here.