Tabletop gaming is alive even in today's digital age, albeit it has taken a knock or two in popularity. But back in the day, gamers spent endless hours playing Dungeons & Dragons or Settlers of Catan using physical toys to enhance the role playing genre.
Blok.Party is looking to revitalize tabletop gaming by combining multiple genres in a video game console that harnesses the Ethereum blockchain. The company has introduced PlayTable, a new gaming system that allows players to place physical toys and action cards on top of a shared, interactive, digital battleboard where players control the on-screen action by using a smartphone or their hands.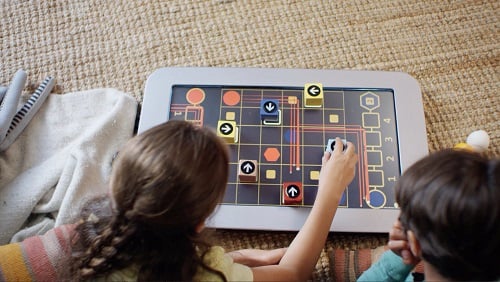 The game console combines physical toys and cards with a digital landscape. Source: Blok.Party"Playtable is like combining 'Magic the Gathering,' 'Skylanders' and 'Heartstone' into one gaming experience with toys that are equipped with RFID tags for identification on the system and an entire layer of antennas to identify all of them," Jimmy Chen, CEO and co-founder of Blok.Party, tells Electronics360.
The operating system is built with the Ethereum blockchain, allowing for character customization where players can bring their own toys to the game or create game pieces via 3D printing. The blockchain technology also allows for custom stats and abilities to be earned, with custom objects that stay with the board to make it portable and is also secure, with a distributed ledger that maintains a record across the entire network so trading can be done easily.
PlayTable is designed for one to eight players and Chen says the goal is to bring a social aspect back to gaming that has been lost over the years.
"PlayTable will be the only other consumer electronics device in the living room that will be shared outside of the TV," Chen says. "However, we are 100 percent differentiated from the TV. People can come together on a Friday night, share a pizza and beer and play games. This accommodates a group of players socially."
Currently, PlayTable comes bundled with Battlegrid, a card-driven fantasy battle where your characters fight head-to-head, as well as other games including Catan, Codenames, Ticket to Ride and Texas Hold'em. Other game titles are going to be unveiled later, Chen says.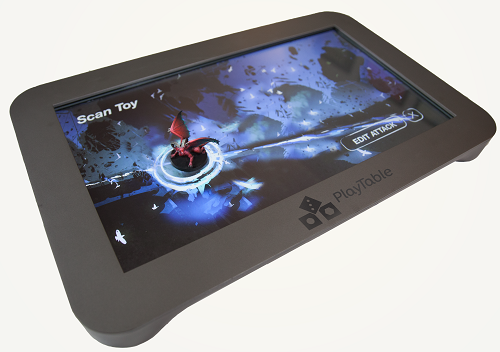 Players can create their own game pieces to go with the console through 3D printing. Source: Blok.PartyOther possibilities exist where PlayTable could be used for educational projects such as an interactive children's book or other non-game related applications, he says
"Beyond just tabletop gaming, beyond just video games, this is something unique where you can create objects used in the game and feel safe in no one will cheat you through blockchain," Chen says.
Blok.Party is taking pre-orders on PlayTable now, priced at $349, through its website, with a release date slated for the holiday season of this year. It plans to bring the game to retailers sometime in 2019. Learn more about the game console by going here.