A new gaming accessory has been developed that turns any toy blaster into a real-world laser tag weapon or makes it compatible with PC/Mac and iOS mobile games.
The TagRider uses artificial intelligence to learn and understand the loading and triggering mechanisms of each blaster it is mounted on. The gaming device works with both battery operated and pull/slide loaded toys. It does not require Wi-Fi to play laser tag as it uses built-in sensors to show where users get hit and records damages on the device.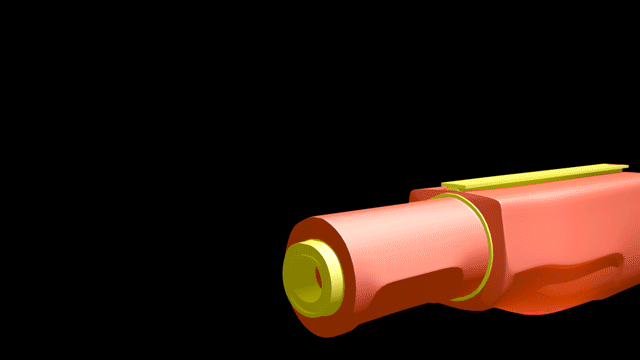 Tag Team, the maker of the device, said this allows for a low-cost option to play laser tag using toys already purchased and not having to buy expensive gear such as helmets and target vests. The device allows players to select different gun functionality including semi-automatic handguns or rifles, machine guns, shotguns and more.
Additionally, when the device is connected to Wi-Fi, it can be converted into a first person shooter gun for PC computers or iOS mobile games. There are four games on the Apple App Store including Tag Shot, Tag Coding, Tag Treasure and Tag Space War. The coding game allows kids to get a jump start on STEAM (science, technology, engineering, art and math) skills by learning to code in a fun way, the company said.
TagRider has started a Kickstarter campaign featuring an early adopter special with delivery set for the holiday season. If you want to learn more about the campaign, click here.