Researchers from Northwestern University created a battery-free 8 bit Nintendo Game Boy device that works with original Game Boy console games, demonstrating a step in the right direction to create sustainable gaming.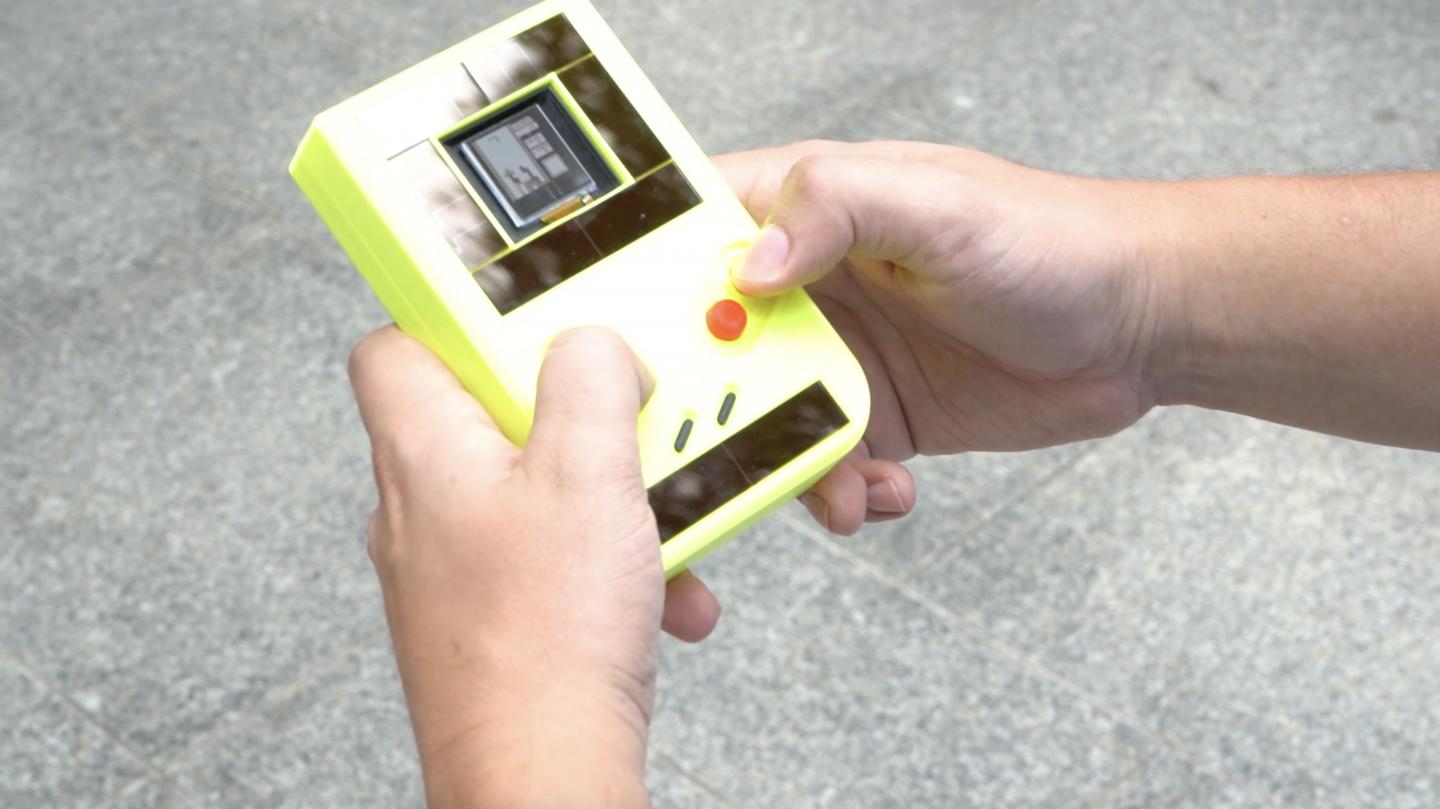 Researchers develop first-ever battery-free, energy-harvesting, interactive device. Source: Northwestern University
The new battery-free device, which harvests energy from the sun and the user's gameplay, is called the energy-aware gaming platform (ENGAGE). ENGAGE is the same size and has the same form factor as the original 8 bit Game Boy device. It also features a set of solar panels around the screen that convert energy whenever a user presses a specific button during gameplay.
While the team said that ENGAGE does have power shortages when switching between power sources, they designed the system's hardware and software from the ground up to be energy efficient, energy-aware and with an acceptable duration of gameplay between power failures.
Researchers created a new technique for storing system state in non-volatile memory, memorizing overhead and allowing for quick restoration when the power returns. This eliminates the need to save a game. Players can continue gameplay from the exact point they left off without losing power.
On a relatively clear day when playing a game with moderate amounts of activity, gameplay interruptions last less than one second for every 10 seconds of gameplay. This works for some games, but not all action games. The team is working to overcome this issue.
Researchers hope that their device raises awareness about the environmental impact of small internet of things devices.
The team presented ENGAGE at UbiComp 2020.