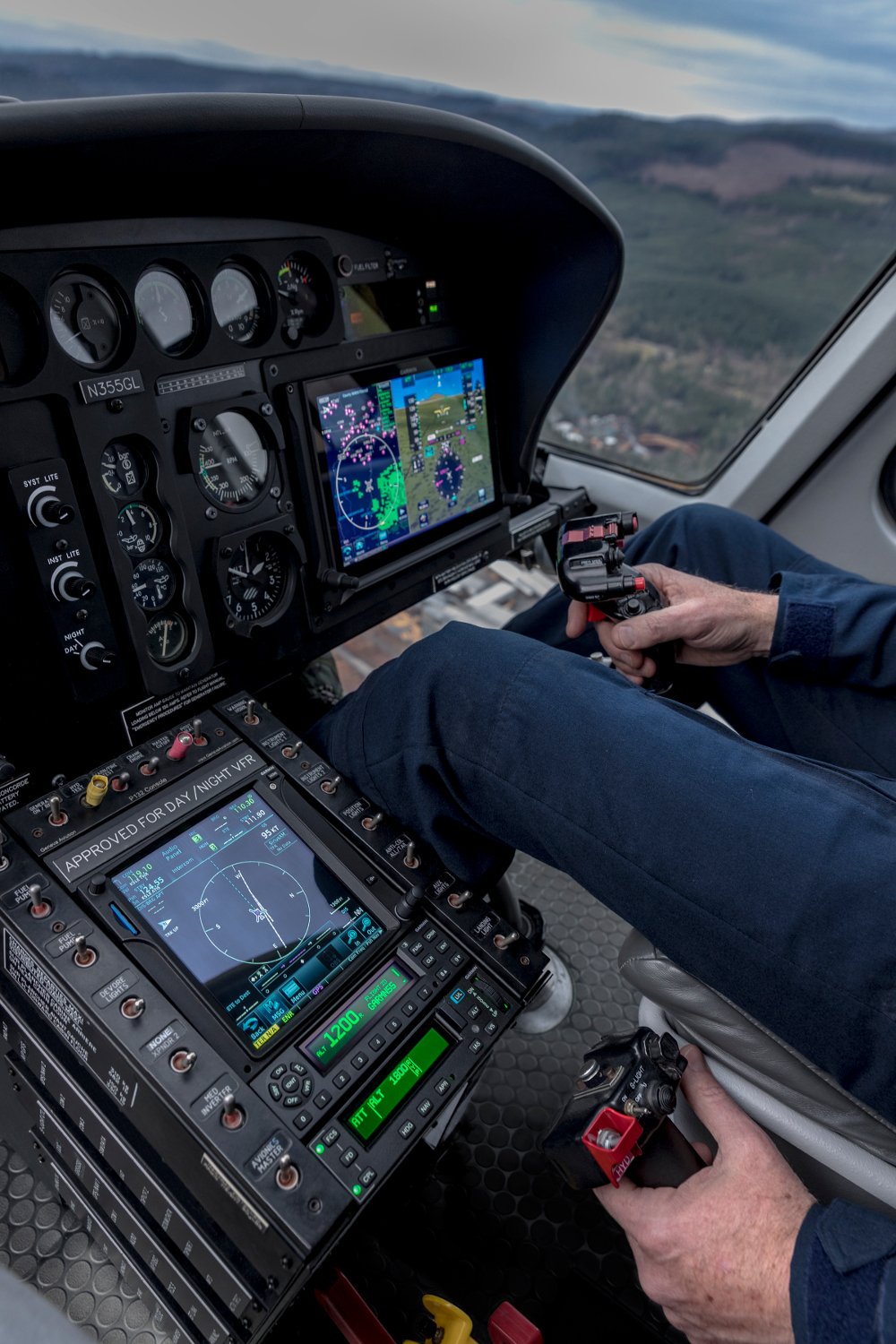 The GFC 600H can operate as a standalone flight control system or integrated with compatible flight displays like the Garmin G500H and G500H TXi. Source: GarminGarmin International, Inc. has introduced a new attitude-based helicopter flight control system derived from attitude and heading reference systems. The GFC 600H is designed to reduce pilot workload and improve mission safety.
The flight control system includes a number of safety features specifically tailored for helicopters, including:
A stability augmentation system (SAS) that provides inputs to help stabilize the helicopter while hand-flying, providing corrections to improve the helicopter's basic handling characteristics by maintaining a commanded attitude.
The Garmin Helicopter Electronic Stability and Protection (H-ESP™), which helps the pilot remain within a safe envelope when flying by hand by providing a corrective force on the flight controls proportionate to any exceedance of pre-determined pitch, roll or airspeed limitations.
A dedicated return-to-level (LVL) mode that can be engaged by the pilot in disorienting situations to automatically initiate recovery from unusual attitudes and return the aircraft to straight-and-level flight.
A hover assist mode to automatically detect a hover condition and provide flight control inputs to help maintain position over the ground.
Overspeed and low speed protection.
The GFC 600H can operate as a full-featured standalone flight control system, but also offers integration with compatible flight displays, including the Garmin G500H and G500H TXi flight displays, instruments and navigation sources.
"Garmin designed the GFC 600H to significantly reduce inflight workload, fatigue and stress levels for helicopter pilots who are often faced with complicated missions in adverse weather conditions or degraded visual environments," said Carl Wolf, Garmin vice president of aviation sales and marketing. "The GFC 600H combines our industry-leading flight control capabilities with our helicopter experience and aviation safety technology expertise to deliver a system that ultimately allows pilots to focus more attention on accomplishing the multitude of missions they face while trusting their helicopter flight to us."
The GFC 600H is expected to receive initial Supplemental Type Certification (STC) for the Airbus AS350 B2/B3 in Q4 2018.
The GFC 600H will be on display during the HAI HELI-EXPO in Las Vegas, Feb. 27-Mar. 1 in an AS350 B2 at the Garmin static exhibit in the North Hall N8.