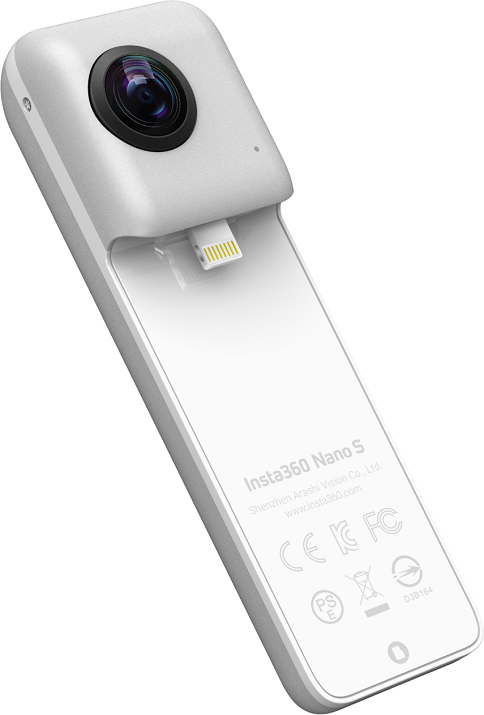 The Nano S 360-degree camera. Source: Insta360
Insta360 launched a new camera at CES 2018 that allows iPhones to shoot 4K 360-degree videos and 20 megapixel 360-degree photos.
The Insta360 Nano S is a compact gadget that allows users to show multiple angles of a scene simultaneously and share them via a live broadcast or one-on-one chat. The Nano S connects directly into an iPhone's lightning port and converts the display into a real-time 360-degree camera video finder and allows for convenient capture, storing, editing and sharing of content via the gadget's app.
The camera can also be used as a standalone device that comes with an onboard memory card slot and rechargeable battery.
Using the gadget, users can make 360-degree video calls even if the person they are calling does not have an Insta360 camera. With a simple swipe gesture, call recipients can freely explore the world from the perspective of the caller. The gadget can then be used for meetings, travel experiences or for calls to family and loved ones to see different areas around the caller, Insta360 says.
The camera contains five different layouts and up to three simultaneous angles that allow iPhone users the ability to adjust the content of each section of a split-screen layout individually. After capturing video or photos, the camera can then broadcast the content to YouTube, Facebook, Twitter and other social media platforms as well as use it for live streaming.
The Nano S is available now through Amazon and through the Insta360 store priced at $239.00.