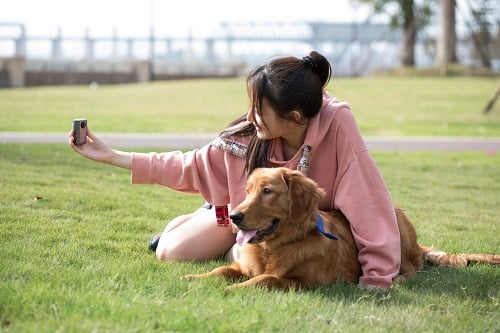 The 360-degree camera can take 4K photos or record video. Source: Evomotion
Over the past 12 months, and more specifically the last six months since CES 2018, a number of 360-degree cameras have come on the market. Some of these include the Smart Home Camera from Yi Technology, the virtual reality Pilot Era from Pisofttech, the 360-degree 4K VR camera from Kodak, the Vuze+ 3D VR and the Removu K1.
I haven't had the chance to get my hands on too many to actually try them out. I did get a pretty good demonstration of the Insta360 Nano S camera that turns iPhones into a 4K 360-degree video and photo machine at this year's CES 2018.
I covered the launch of the Evomotion Wunder360 S1 Indiegogo campaign earlier this month. The 360-degree camera features 3D reconstruction, real-time in-camera stitching and deep learning for augmented reality and virtual reality to create 3D content.
After my write-up, Evomotion sent along a Wunder360 S1 for me to try out and see what it can do.
The 360-degree camera is slick and is small enough to easily fit in a pocket, purse, backpack or even a small waistband. It comes with an optional waterproof case that allows you to take it underwater, although I didn't try it in a pool or other body of water. The waterproof case fits snugly around the camera and fits well enough not to obscure the view of what you are planning to video or photo while using it.
The camera itself is easy to use. Simply turn it on and hit record or move it to photo mode and take 360-degree photos. The camera allows 4K pictures, but make sure you have a large enough SD card — otherwise you won't be able to take very many as the storage capacity fills up quickly. The camera does not include an SD card and it won't work without one.
I set up the camera to record what my two unruly dogs might be doing while I was away one day. It recorded the happenings with the image tracking function following the dogs as they went about their day alone. Luckily, this was a day where not much went down and they didn't get into too much trouble other than barking at the occasional noise that happened on the street.
Evomotion said the image tracking function is powered by artificial intelligence built into the Wunder360 S1 to capture the environment around it. These images could be transferred into 3D models and used for AR/VR content if desired, although I didn't do this. The in-camera stitching capability also allows AV/VR developers to create content without relying on photo stitching software. Again, this is something I didn't try but still a nice function to have if you might be into that sort of thing.
I let my two kids play around with the camera as well and they had no trouble using the Wunder360 S1 to record 360-degree video.
According to market firm Research and Markets, the 360-degree camera market is expected to grow to $1.6 billion by 2023, up from just $473.6 million this year with a compound annual growth rate (CAGR) of 27.1 percent. This growth will be based on the growing popularity of the technology in the professional photo market as well as rising demand in the consumer electronics space. These cameras will also grow in the automotive space as the growth of autonomous vehicles increases in the coming years.
In all, Evomotion has positioned itself well to get a piece of this market with a compact 4K 360-degree camera with a nice suite of features. It may appeal to both consumers looking for something extra in their camera portfolio and professionals looking to expand into in-camera stitching or VR/AR.
The company's Indiegogo campaign is still running with early-bird pricing available.