With CES 2019 set to start January 8, presenters are introducing a gaggle of gadgets ahead of the show.
The products run the gamut from sports enhancement, home automation and efficiency to pet trackers and devices designed to improve lifestyles.
Here are some of the devices that will be demonstrated at the CES, taking place in Las Vegas from January 8-11.
Crosshelmet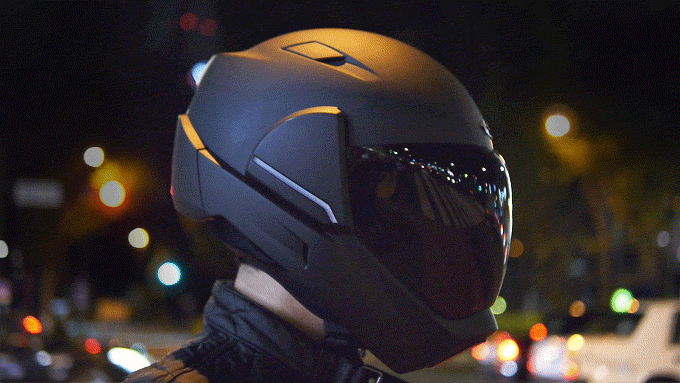 This smart motorcycle helmet has already completed a successful crowdfunding campaign and could ship as early as February. Crosshelmet is intended for commuters and in-city riding - uses where increased field of vision can come in handy to navigate vehicles and pedestrians.
The helmet includes the ability to show navigation, weather and time on a head-up display (HUD) mounted to its front. It also features a rearview camera to help eliminate blind spots, as well as a noise control system to reduce road noise. Finally, light-emitting diodes (LEDs) are mounted on both sides of the helmet to improve nighttime visibility of the rider.
Crosshelmet will be demonstrated at CES in the Sands Convention Center at booth #52748.
Smart Fishing Rod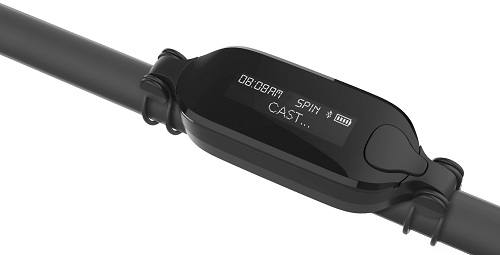 The rod tracks casting and where good fishing spots are located. Source: CyberfishingThe smart fishing rod from Cyberfishing allows users to track how well they're casting and whether a location is prime for fishing. Data is stored in real-time and can be retrieved via the Cyberfishing app.
"Cyberfishing makes fishing rods smarter — but not too smart and not by diminishing the challenges that make angling an infatuation around the globe," Vitaly Pchelnikov, business development director at Cyberfishing told Electronics360. Users attach the Cyberfishing Smart Rod Sensor to their rods and let it record their casts and strikes. Anglers catch fish using their usual skills and intuition, and can then match up their fishing hot spots for next time using the Cyberfishing app.
While it may not improve an angler's odds of catching a fish, it may encourage people to fish more often, which will drive up the economic activity across the sport, Pchelnikov said.
Cyberfishing will be at CES in the Sands Convention Center at booth #46131.
Smize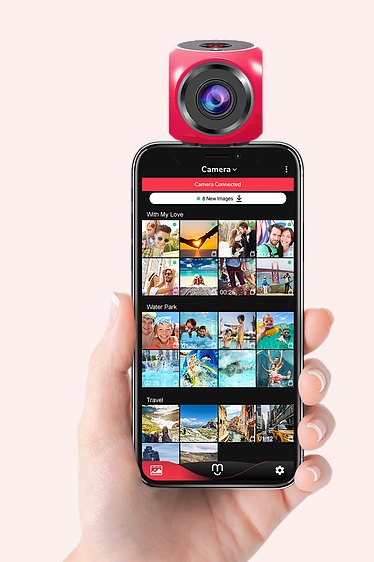 Smize has two cameras. Source: VuPoint SolutionsVuPoint Solutions will be demonstrating a new lifestyle gadget that includes two cameras and a smart video editor. It attaches to an iPhone or Android to capture, transfer, edit and share content directly on a smartphone.
Smize features a 144-degree and 360-degree ultra-wide-angle lens for photos, videos, time lapses and motion photo. The gadget has a self-timer and built-in microphone. While there is no Bluetooth connection, the device is plugged directly into either a lightning port for iOS or a USB-C connector for Android, allowing for photo uploads to the smartphone-based Smize app.
Smize will be demonstrating the gadget at CES in the Sands Convention Center at booth #40947.
FoldiMate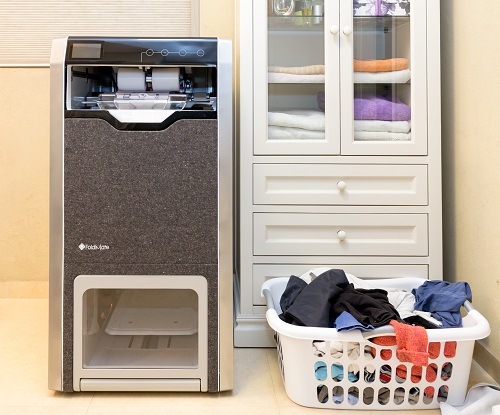 Get your laundry folded at CES. Source: FoldiMateFoldiMate was demonstrated at CES 2018 where it made waves as one of the first machines to tackle the dreary task of folding laundry. The company is demonstrating again at CES 2019 and is offering attendees a chance to have their laundry folded at the show: FoldiMate wants attendees to bring washed and dried laundry for folding. The device retails at over $900, so thrifty launderers may want to keep folding their own clothes.
FoldiMate will be at CES in the Sands Convention Center at booth #42361.
Animo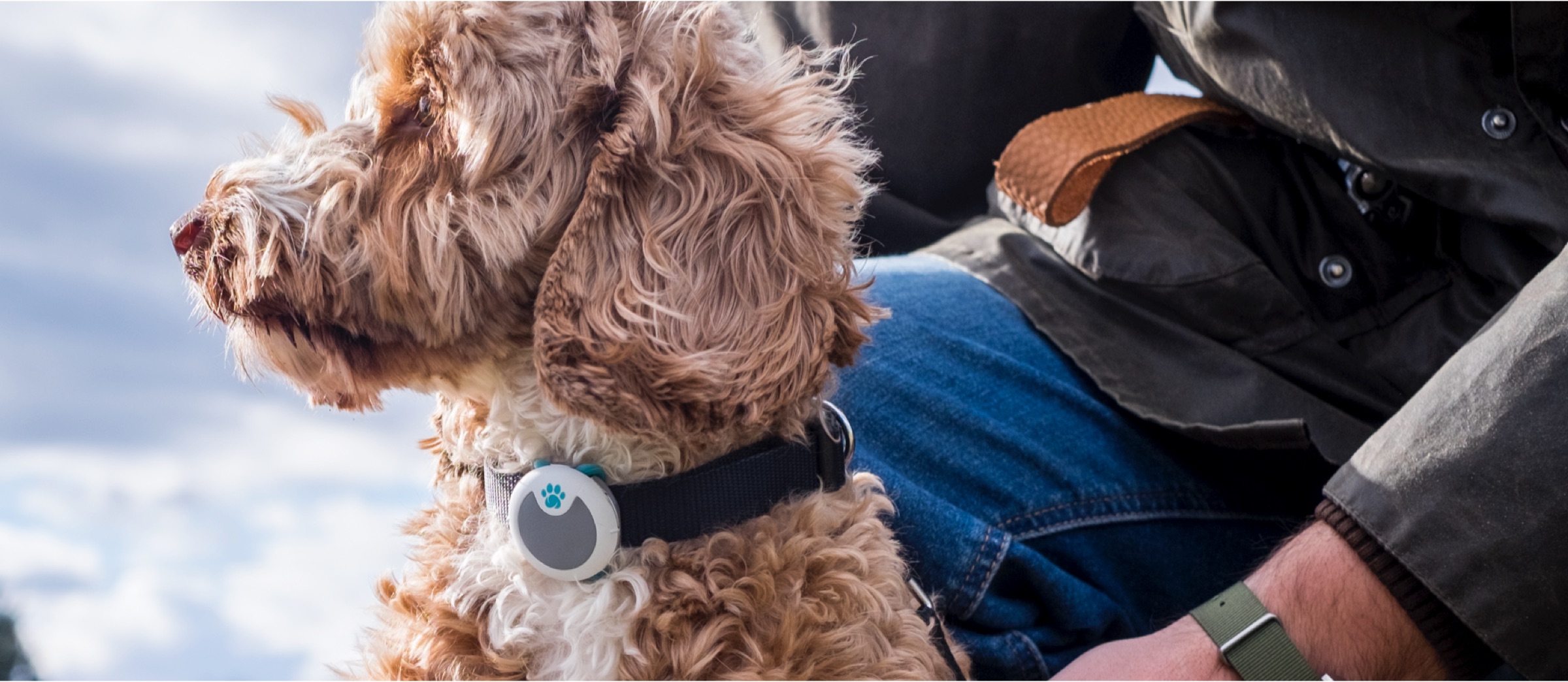 Animo is a gadget for dogs that tracks calories and sleep. Source: Sure PetcarePets are often considered members of the family. The Animo device from Sure Petcare can help owners track their pet's health and activity. The device attaches to a dog's collar, and owners use a mobile app to track their pet's daily exercise, sleep quality, calorie intake and changes in barking/scratching/shaking. While a few wearable gadgets already are on the market for dogs, Animo claims that it features more functionality than most.
Animo will be on display at CES in the Sands Convention Center at booth #42367.
Tapplock Lite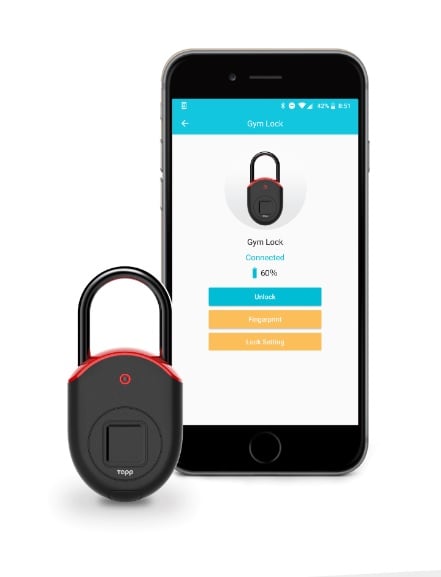 A smart lock that can be opened via app and records fingerprints. Source: TapplockFinding lost keys or remembering forgotten lock combinations can be a pain. Tapplock will debut the Tapplock Lite, a smart lock that can read fingerprints and unlock in less than a second, at CES 2019. The smart lock can store up to 100 prints, track who uses it, and remotely grant access through an app. Uses could range from rental companies to bike shops to Airbnb operators.
Tapplock will show the smart lock at the Smart Cities Pavilion in booth #806.
8K VR Headset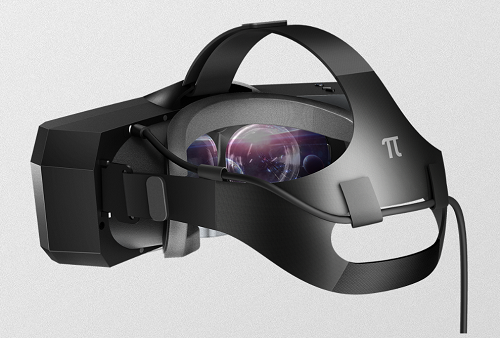 This 8K VR Headset raised $4.2 million on Kickstarter. Source: PimaxAfter a $4.2 million Kickstarter campaign, Pimax will begin shipping its 8K virtual reality (VR) headset in early 2019. The headset allows users to experience VR with peripheral vision with more than 16 million pixels lighting up the virtual world. The company claims the ergonomic headset is 50% lighter other devices. It is powered by the GeForce GTX 1080Ti and contains SteamVR tracking, G-sensor, gyroscope and hand motion.
Pimax will be at the Las Vegas Convention Center on the ground level in booth #21826.
Nubia Alpha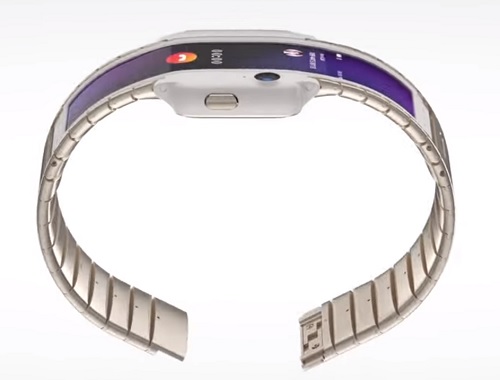 A smartwatch with a huge screen for watching videos and more. Source: NubiaChinese smartphone maker Nubia will debut its Nubia Alpha wearable device in the U.S. in 2019. Nubia Alpha is worn like a smartwatch, but it has an elongated screen allowing users to do more than just check email or texts. The screen enhanced features include watching videos, playing music, receiving calls or surfing the internet.
Nubia will be at CES in the Las Vegas Convention Center in the South Hall at booth #36006.
Tactigon Skin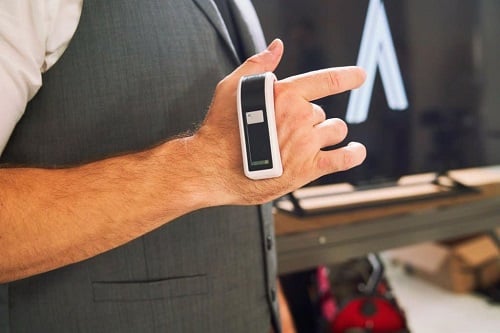 A gesture recognition device that uses AI. Source: TactigonTactigon is preparing to debut its Tactigon Skin man-machine interface that uses gesture recognition to interact with the real world. Tactigon Skin uses artificial intelligence to increase the performance of the gesture capture to control robotics, powerpoint presentations, virtual reality or augmented reality and gaming.
LG's HomeBrew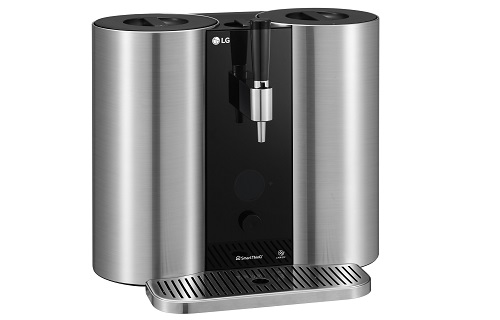 With one touch, users can create five types of beer automatically. Source: LG ElectronicsLG Electronics may debut a foldable smartphone, new curved 8K TVs and other consumer electronics at CES 2019. However, it may be the HomeBrew gadget that is gaining the most attention, having won a 2019 CES Innovation Award.
HomeBrew is a capsule-based system that LG said simplifies brewing beer with a one-touch activation. The single-use capsules contain malt, yeast, hop oil and flavoring, and automates the brewing process from fermentation to carbonation to aging. It is being marketed as an easy way to create home-brewed beer and comes with a companion app that allows users to remotely check the status of the brew.
HomeBrew users can create include an American IPA, American pale ale, English stout, Belgian-style witbier and a Czech pilsner. The device can produce up to 10.5 pints of beer in about two weeks depending on the beer type, LG said.
LG will be at the Las Vegas Convention Center in the Central Hall at booth #11100.