Next Aeon, Inc., has announced the official launch of its virtual reality brand, YouVR. As of September 25, 2017, YouVR 360 and YouVR Maker are available on Google Play Store and the App Store. YouVR has changed the way people engage with 360-degree photos and virtual reality tours. In its aim to democratize virtual reality (VR), Next Aeon has developed an easy, affordable and fun way people can create and share VR content.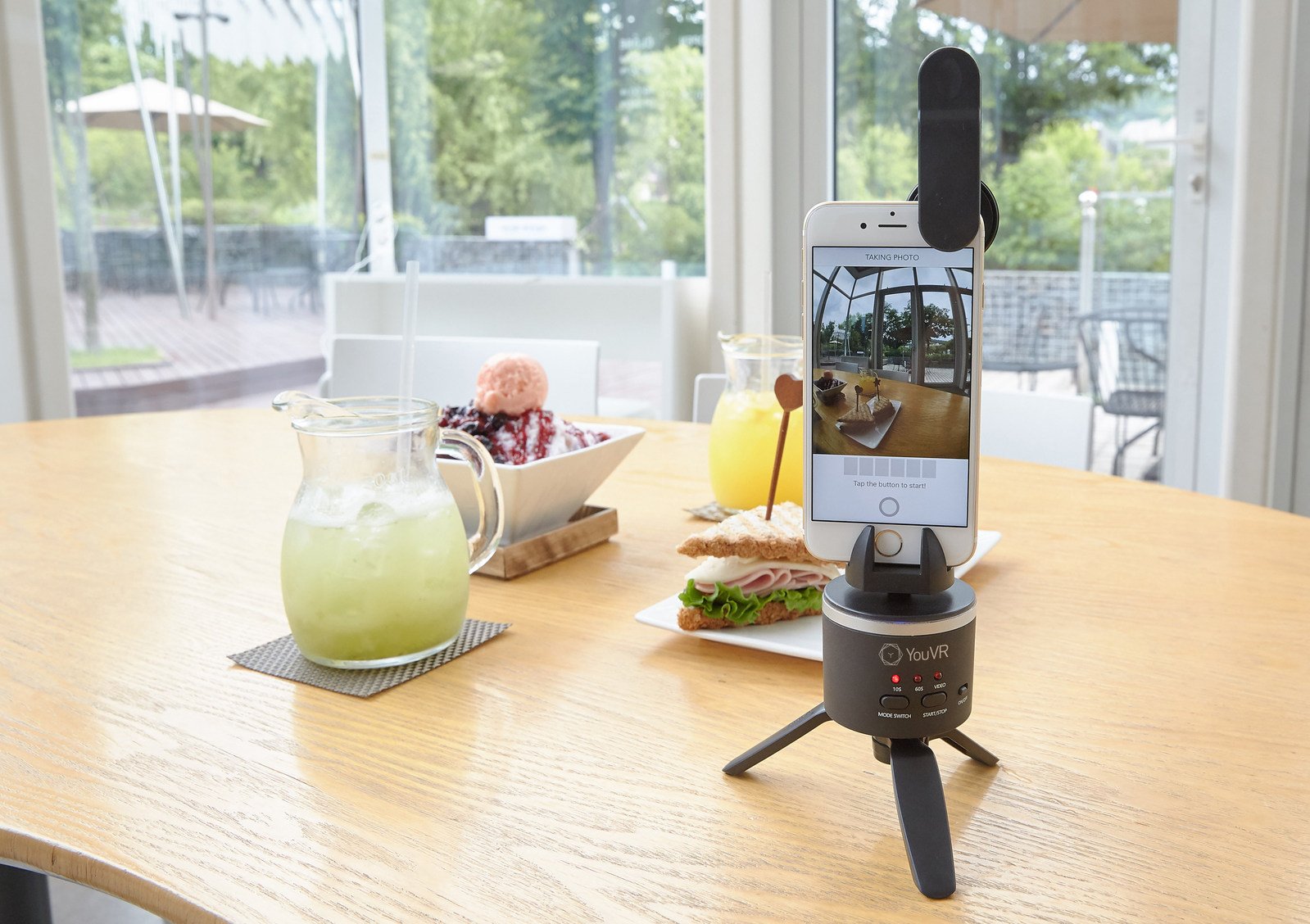 Korean VR Startup Introduces 360 Social Media Platform. (Next Aeon)
YouVR 360 is a social media platform where people can upload and share 360-degree photos anytime. It was originally conceived as a 360 camera app; it developed into a social media app when the developers at Next Aeon saw 360-degree photos were scattered over the internet, with no collective platform to freely upload, see and comment on panorama photos, like on Instagram or Facebook.
Traditional 2D photos have not changed since their invention and YouVR provides a new way of perceiving and capturing the world.YouVR 360 invites photographers, IT enthusiasts, bloggers and anyone who is a fan of adventure. It is more than just a hand-held camera that takes panorama images. With YouVR users can take 360-degree photos, upload them instantly and interlace with followers and fellow users over the world. It offers a range of filters to use on the photos.
YouVR supports 360 cameras like the Ricoh Theta and Samsung Gear360.
For professional needs, Next Aeon released YouVR Maker. The app allows users to create VR tours on the spot by taking a series of 360-degree pictures. The app connects scenes to create the effect of a tour.
The demand for VR content has been rising over the last few years but there is still a major lack of content. Existing VR-related devices and software programs are too expensive and difficult for the average user. YouVR overcomes this by making VR content creation and management affordable, easy and fast.
The key to making this possible is in the technology. Next Aeon has developed the fastest image stitching technology on mobile devices and incorporated it into the YouVR apps. The implementation of this technology is a feat. Existing image stitching processes take up to a minute on PC. Next Aeon's mobile technology takes one second to stitch six photos into a 360-degree image using the iPhone 7. It detects the overlapping parts between the images, stitches them together and adjusts the light and color contrast to produce a seamless high-quality 360-degree image. All of this is done on the smartphone.
Next Aeon has become the official partner of the Korea Association of Realtors (KAR) and launched YouVR as a full-fledged VR CMS platform YouVR will be available for over 100,000 realtors in Korea.
Next Aeon has partnered with KAR in Korea and it believes that its product will benefit agents, sellers and buyers, and will change the real estate market.
To learn more about Next Aeon, visit their site here.